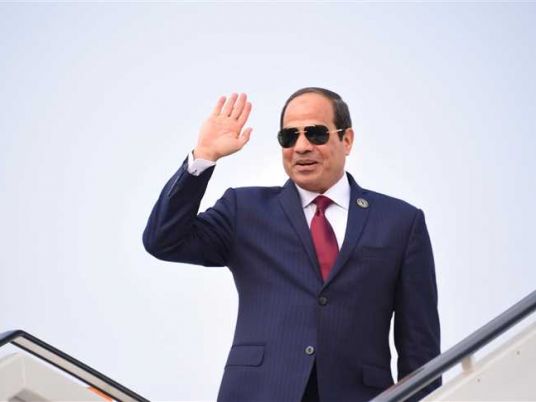 President Abdel Fattah al-Sisi delivered a speech on Friday on the 4th anniversary of the June 30 revolution, during which he praised the Egyptian people for bearing the suffering of economic reforms.
He saluted the people also for rejecting extremism and preserving society's moderate nature.
He pledged to continue political and economic development in earnest, saying the road map has been completed and the state embarked on major projects all over Egypt.
Egypt is serious toward economic reform, aimed at changing the reality of Egypt and addressing its long-standing economic problems, Sisi added.
"Although changing the [every day] reality of people needs a long time, we must look proudly at what we have achieved this far and continue to achieve each day," the president said.
"Historians and analysts will study and analyze 'June 30' [revolution] for a long time to come," he mentioned. " 'June 30' is an unprecedented model of popular revolutions and will remain always an inspiration for the future generations of our sons and daughters," Sisi said.
"The revolution announced from the beginning that the people will not accept the power of any one group or faction, and stressed that religion is for God, whereas the homeland is for everyone!"
"Egypt refused to bow to terrorism! And now, four years on, we are still witnessing the sacrifices offered by the army and police [even today]," Sisi said.
Edited translation from Al-Masry Al-Youm