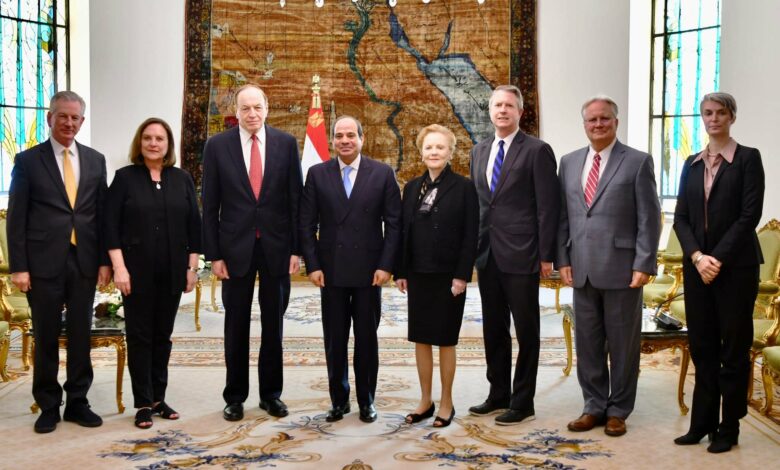 Egyptian President Abdel Fattah al-Sisi on Saturday morning welcomed a delegation from the US Congress headed by Senator Richard Shelby, in the presence of Egyptian Foreign Minister Sameh Shoukry.
The Egyptian Presidential spokesperson Bassam Rady said that Egypt attaches great importance to permanent communication with congressional leaders as part of bilateral relations between both nations on various issues.
Sisi affirmed Egypt's desire to strengthen these relations through mutual respect and common interest, especially in light of the turbulent regional reality and escalating challenges there.
The members of the US delegation stressed the great importance that the US attaches to relations with Egypt.
Egypt is a pillar of security and stability in the Middle East and the Arab world, as well as a pivotal partner for the United States in the region, the delegation stressed.
The delegation also hailed Sisi's leadership in helping Egypt successfully attain peace and stability, fighting off combating terrorism and extremist ideology and making great strides in comprehensive development.
Rady added that the meeting discussed ways to strengthen bilateral relations in some fields, especially at the political, military and economic levels.
Current developments regarding regional and international arenas were also discussed. These included developments on the Palestinian issue, where the delegation praised Egypt's efforts in support of the peace process.
President Sisi affirmed Egypt's firm position in reaching a just and comprehensive solution that guarantees the rights of the Palestinian people in accordance with international references, which would open up prospects for coexistence and cooperation among all peoples of the region.