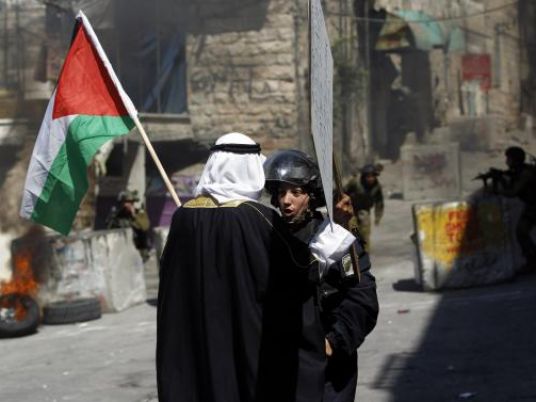 Remarks by Egypt's President Abdel Fattah al-Sisi about his country's readiness to send peacekeeping forces to the future Palestinian State followed a phone call with Jordan King, Abdullah II, in which Sisi made the proposal, Al-Masry Al-Youm has learned.
Sisi told Italian Corriere della Sera in an interview published Sunday that he had informed Israeli PM Benjamin Netanyahu Egypt was ready to send peacekeeping troops.
The remarks followed a phone call on 13 November with Jordan's king who was in a meeting with Netanyahu and US Secretary of State John Kerry.
Sources explained that the offer meant that Egypt would partake in the arrangements targeting a two-state solution for the Palestinian-Israeli conflict. The sources added that Sisi did not inform Netanyahu of the proposal directly, but rather via Abdullah.
Palestinians seek a state on the territories occupied by Israel since 1967. Peace talks between both sides collapsed in April.
There are, currently, 112 world countries recognizing the Palestinian State. Israel rejects recognition of Palestinian statehood except through negotiations with it.
Edited translation from Al-Masry Al-Youm