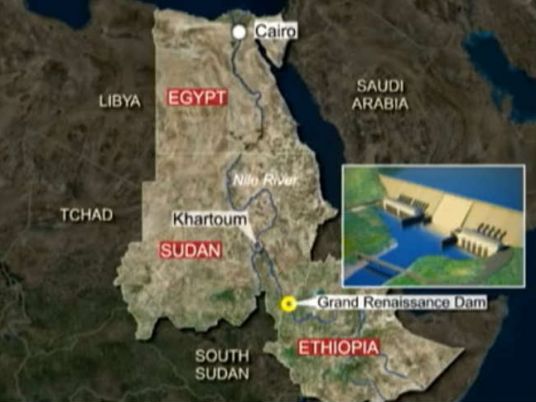 President Abdel Fattah al-Sisi suggested on Sunday he would visit Ethiopia as many times as it takes to resolve the dispute with the Nile Basin country over its Renaissance Dam project, which Egypt fears would curb water flow to its lands.
"Egypt currently seeks to ensure the Ethiopian Renaissance Dam would not have any impact on Egypt's share of Nile River waters," Sisi said during a meeting with cheif editors of several newspapers, adding he does not mind going to Ethiopia "once, twice or three times until the problem is resolved."
Sisi said his country appreciates Ethiopia's efforts in implementing development projects, but is simultaneously anxious to ensure that the dam does not affect Egypt negatively. He said he was promised by Ethiopian PM Hailemariam Desalegn, during the African Summit in Guinea late June, that Egypt's water share would not be affected either during the construction of the Dam or after the operation.
Ties between Cairo and Addis Ababa deteriorated after Ethiopia started constructing the Renaissance Dam in 2011 on the Blue Nile stream.
Egypt fears the dam would affect its historic 55.5 billion- cubic meters share of the Nile water.
Ethiopia, however, insists that the Dam will not harm Egyptian interests and stresses its right to build the Dam for electricity generation and development purposes.
Edited translation from Al-Masry Al-Youm