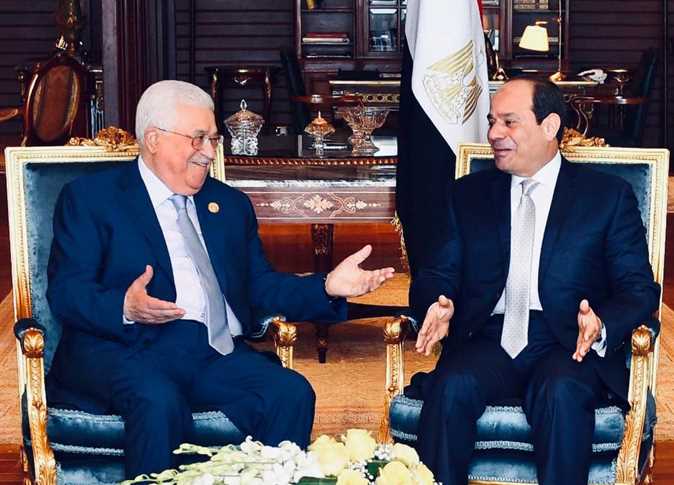 Egyptian President Abdel Fattah al-Sisi met with Palestinian President Mahmoud Abbas on Saturday at Sharm al-Sheikh, during which the spokesman for the Egyptian Presidency Bassam Rady said that Sisi affirmed Egypt's continued efforts to support the Palestinian cause, in accordance with the relevant international legal references.
He added that the meeting discussed the latest developments in Palestine, especially the file of national reconciliation in the light of recent developments, internal, regional and international, which relate to the aspects of the Palestinian issue.
Sisi stressed the steadfastness of the Egyptian position on Palestine based on the two-state solution and the establishment of a Palestinian state on the 1967 borders, with East Jerusalem as its capital.
The President stressed Egypt's keenness to support Palestinian efforts in restoring the rights of the Palestinian people and settling the issue according to just and comprehensive solutions in close coordination with Palestine, in order to create opportunities for positive action towards creating a climate conductive to the stability of the situation.
According to Rady, the Palestinian president affirmed that the Palestinian Authority is determined to move forward in the steps to end the division, in order to unite the Palestinian people and enable them to face the various challenges facing them.
Rady added that the two presidents agreed during the meeting to continue intensive consultations and cooperation between them, especially with regard to following up the next steps in uniting the Palestinian factions according to the reconciliation agreement concluded in October 2017, thus contributing to achieving the hopes of the Palestinian people and enabling them to build their independent state and a better future.
Edited translation from Al-Masry Al-Youm