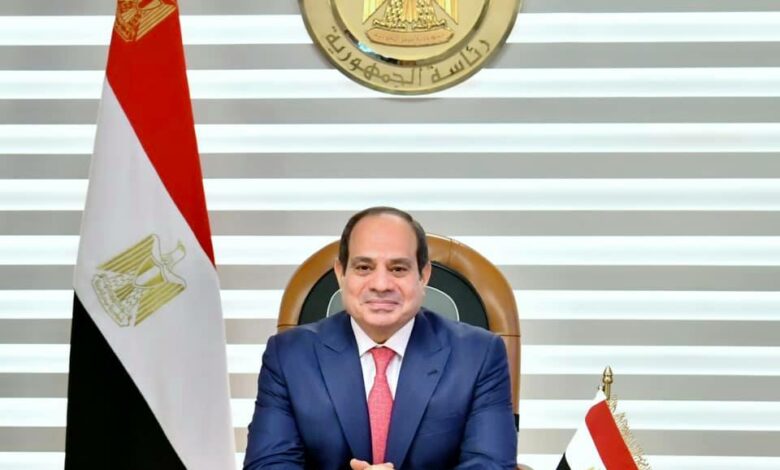 Egyptian President Abdel Fattah al-Sisi said on Sunday that cross-border terrorism works to fragment societies and demolish nation-states in favor of promoting extremist ideas that calls for hatred of the other and obstructs progress.
This came during Sisi's speech via video conference to the heads of the Committee of Intelligence and Security Services of Africa (CISSA) within the framework of the opening session of the committee's 17th conference, currently being held in Cairo.
The president welcomed all delegations participating in the CISSA conference.
He said that he hoped Egypt will assume its presidency to continue its contributions to achieving security integration, coordination, and raising its capabilities to help overcome the security risks surrounding African countries.
Sisi warned that extremist ideologies sabotage the steps African nations is making towards achieving their targeted prosperity.
He called for intensified coordination between all concerned continental mechanisms, including the CISSA, to dry up all sources of terrorism, stop its activities, and protect the peoples of the continent.
Sisi stressed the pivotal role the CISSA Committee and all African security agencies play in confronting coronavirus crisis, which has become an escalating threat to security and stability in all African countries, as well as in following up and monitoring other security challenges to the continent including illegal immigration, unemployment, cyber security and organized crime.
He also noted that the success of the multilateral security work system under the umbrella of CISSA will directly help serve regional and international security goals, which calls for sustained effort to develop African integration tools in a way that responds to the many emerging and non-traditional challenges.