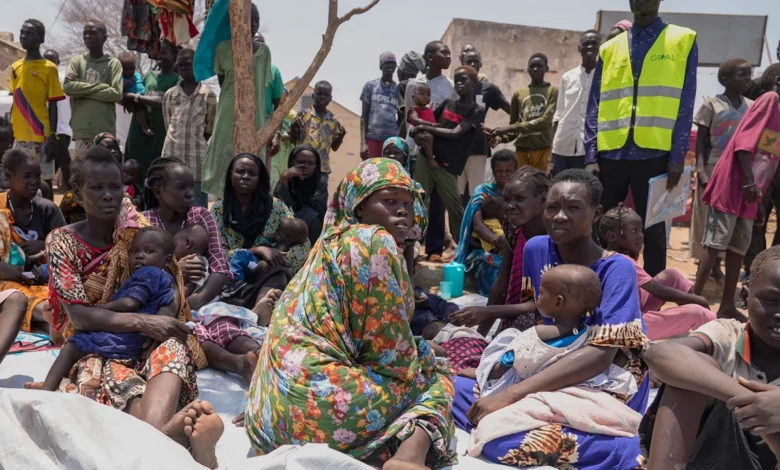 Egyptian President Abdel Fattah al-Sisi warned of the worsening situation in Sudan and its negative repercussions worldwide – especially to Sudan's neighboring nations.

At the opening of a summit of Sudan's neighboring countries which kicked off Thursday in Cairo, Sisi explained that Sudan's neighboring countries are the most affected by the Sudanese crisis, and urged the importance of taking measures to mitigate the situation.

Egypt has a vision in place to overcome the crisis plaguing Sudan and has called on the warring parties to stop the escalation, he added.
According to Sisi, Egypt's vision on resolving the crisis involves four main steps:

Warring parties need to stop escalation and start – without delay – serious negotiations aimed at a cease-fire.

All Sudanese parties should facilitate access to humanitarian aid and establish safe corridors for the delivery of aid.

Inclusive dialogue for the Sudanese parties should be launched, where political and civil forces and representatives of women and youth should take part, aiming to start a comprehensive political process that meets the desires of the Sudanese people for security, stability and democracy.

A communication mechanism needs to be developed to reach an executive action plan for a comprehensive solution to the crisis.
During his speech at the opening session of the summit Sisi addressed the Sudanese people, saying: "The scenes of devastation, destruction, and killing that we see bleed all the hearts of the Egyptians. We feel the suffering of the brothers in Sudan. We are in pain, and we pray to God Almighty to remove this ordeal as soon as possible."
"From this standpoint, I affirm the need for all brothers in Sudan to uphold the supreme interest, and work to preserve the unity and sovereignty of Sudan away from external interference that seeks to achieve private interests that do not serve Sudan's stability and security."

"I stress that Egypt will spare no effort in helping to restore stability and peace throughout this brotherly country, in cooperation with all parties," he added.