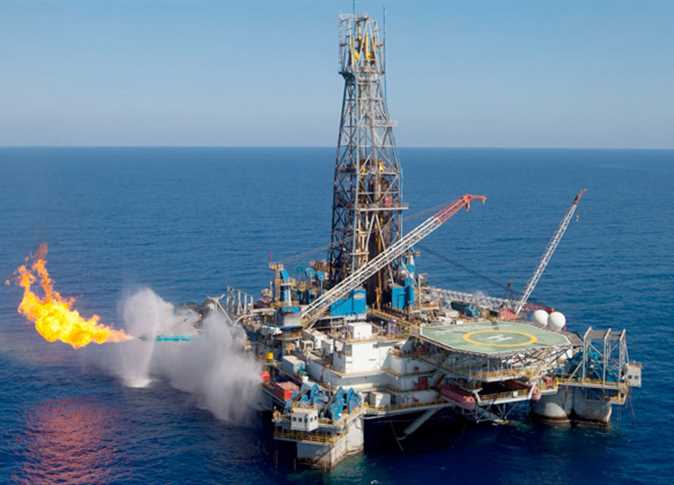 President Abdel Fattah Al-Sisi will witness on Wednesday the opening of the Zohr field, the largest newly discovered gas field in Egypt which is located in the Mediterranean sea.
The field represents a big step towards Egypt's journey to being a self-sufficient gas producing country as the field is expected to provide 350 million cubic feet of gas daily. Therefore by the end of 2019, Minister of Petroleum Tarek El-Molla expects the field will boost Egypt's gas production to 2.7 billion cubic meters daily by the end of 2019.
Egypt is the 8th biggest importer of natural gas worldwide. However, by its second phase, the Zohr field project is expected to make Egypt a natural gas exporter rather than an importer.
The project costs 15 billion dollars in investments, provided through a collaboration between Egypt and Italy.
Tarek El- Molla also said that there will be six operating wells by the end of the first phase and 20 wells by the end of the second.
Not only is the Zohr field considered the largest in Egypt, it is also the biggest natural gas well in the Middle East to be discovered within the last 50 years.
The project comes at a crucial time for the Egyptian economy as major economy organization praised the discovery. For example, Bloomberg said the gas field will help decrease pressure on Egyptian economy and the reserves.
As for Financial Times, it said that Egypt could gain a lot of profits from Zohr, saying the field represents a huge step towards Egypt being the center of gas production in the Middle East.
The project was signed with Italian company Eni in January 2014. Inspection of the field happened in 2015. Early production began last December with 350 million cubic meters, expected to reach a billion by the middle of this year and 2.7 billion by the end of 2019. So far, all the gas has been used domestically.