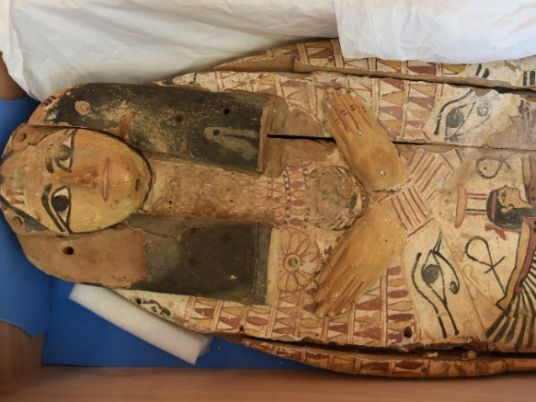 Three people have been arrested by police in possession of 15 archaeological artifacts that were allegedly stolen from historic monuments in Sohag.
The men were arrested on Wednesday by personnel from Osayrat police station in Sohag.
The suspects were searching for artifacts in historic monuments in the area, according to a statement from Sohag Security Directorate.
No details were given of the monuments involved, but a press release described the artifacts as being pharaonic and made of stone and pottery.
The police statement said the men had tools for excavation on them at the time of the arrest.
Major General Mostafa Moqbel, Sohag security chief, was notified of the incident, and the case was passed to the prosecution.
After an inspection by experts, the prosecution stated that the artifacts were genuine.
The theft of archaeological artifacts from historic tombs and monuments is an ongoing problem in Egypt.
Police officials and Antiquities Ministry staff are fighting a constant battle to crack down on theft while tracking down stolen items, many of which end up on the international black market for antiquities.
In recent years, the ministry has managed to secure the return of stolen and missing items from France, Germany, Israel, the United States and many other nations. They continue to work with authorities in those countries to tackle the international antiquities black market trade.
Edited translation from Al-Masry Al-Youm