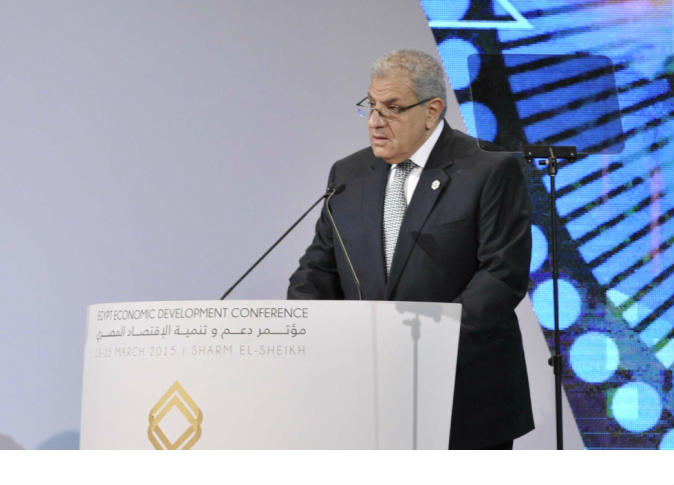 Unsuccessful negotiations with the Emirati financier responsible for building Egypt's new capital east of Cairo have led to the annulment of a memorandum of understanding (MoU) Egypt signed with the company, an informed source have said.
The government has cancelled the MoU signed with Mohamed al-Abbar's Capital City Partners for the most celebrated undertaking offered to investors during the Sharm el-Sheikh economic conference last March.
The source, who asked not to be named, said the government is looking to implement the project- the first phase of which entails an investment of of LE45 billion- "with a new plan and a new partner".
A "sovereign state body" will take on the feasibility study and blueprints for the project for a year before it is offered in a bidding process to local and international real estate developers, rather than assigning it to one company.
Speaking of the reasons behind the failure of negotiations with Abbar, the source pointed that the latter had "failed to secure financing resources for the project". The source added that Capital City Partners is not linked to Abbar's larger real estate giant, Emaar, and therefore won't be guaranteed by the mother company when applying for loans from local banks.
"Abbar had offered to secure local financing sources for a large sector of the implementation cost, which was rejected by both the government and the banks since the company is not going to win ownership of the project's lands," the source explained.
"Senior state bodies" are frustrated due to Abbar's failure to commit to the MoU, in which he pledged to secure nearly two thirds of the finances, the source said.
Critics of President Abdel Fattah al-Sisi's government have questioned the high spirits the government exhibited concerning projects offered during the economic conference, with some voicing fears that the target projects would fail to improve living conditions for poorer classes.
The government had pinned its hopes on the conference succeeding in improving the country's economic performance and luring foreign investments back after the nation was negatively affected by domestic political turmoil since Sisi's ouster of Mohamed Morsi in 2013.
Edited translation from Al-Masry Al-Youm