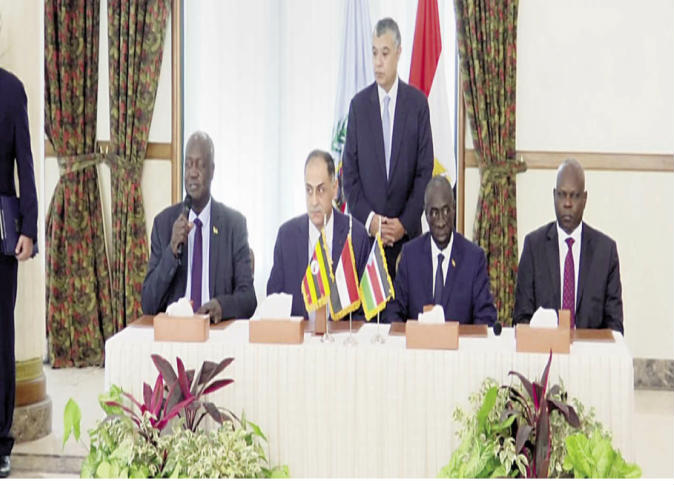 South Sudan Senior Presidential Adviser and Special Envoy Nhial Deng praised the signing of the so-called Cairo Declaration regarding the unification of two factions of the South Sudan's People's Liberation Movement (SPLM) at the Egyptian Intelligence's headquarters in Cairo last week.
The South Sudanese delegation's successful visit to Egypt enabled the parties to solve the outstanding issues in the reunification of the SPLM since the meetings in Kampala, Deng said upon his arrival to Sudanese capital Juba.
"A group of former detainees of the movement had a few reservations as to the reunification of the SPLM, which is why we went to speak to them and we were able to reach an agreement on the outstanding issues," he said.
The Sudanese news site Sudan Tribune quoted Deng as saying that the new deal does not recognize Riek Machar as the leader of the SPLM-IO faction. However, he may join the IGAD-led reunification process.
Meanwhile, the SPLM-IN opposition, led by the former First Vice President Riek Machar, denounced the Cairo Declaration and called for the release of its leader in South Africa.
"The Cairo Declaration that was signed by the fragmented factions of South Sudan's SPLM party will not bring peace without the release, return and full participation of SPLM-IO Chairman and Commander in Chief Riek Machar Teny," the group said.
It further called on the Egyptian President Abdel Fatah al-Sisi and Ugandan President Yoweri Museveni to secure Machar's release, and allow him to fully participate in the IGAD high-level reunification forum and SPLM reunification meetings.
Last June, Machar declined to attend the Kampala meetings and take part in the reunification process urging for his release first. However, Juba refused his participation in person in the process saying his group can be represented by other delegates.
Edited translation from al-Masry al-Youm