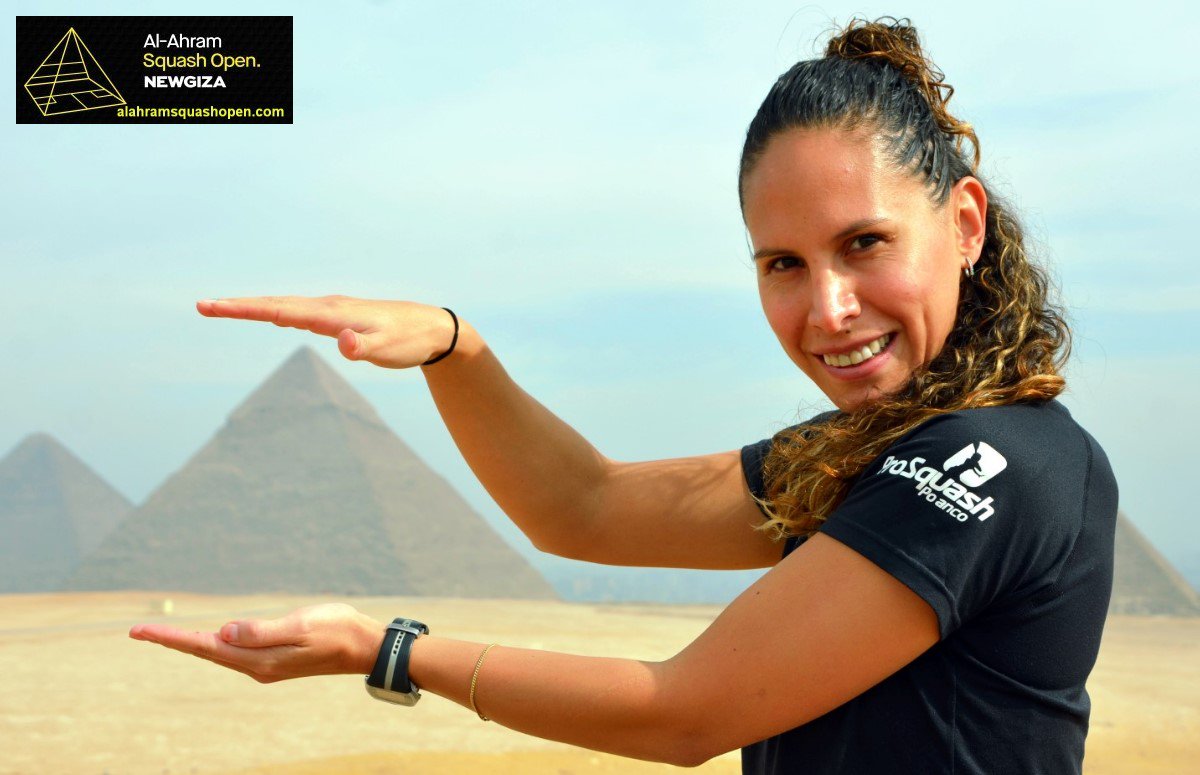 International squash champions participating in the Al-Ahram Squash Open are to promote tourism in Egypt through their social media accounts in a campaign launched by the championship's organizing committee.
The first round of the tournament starts today, with the final matches played on September 23.
The committee said it is making use of the champions' presence in Cairo to launch the campaign to energize tourism in the country. It has arranged for players to have their photographs taken at the Sphinx and Pyramids, to be posted on their Facebook, Twitter and Instagram accounts.
Samantha Teran from Mexico posted her photo with the Great Pyramid on Twitter and called on her fans in Mexico to visit the pyramids. Fellow competitors Fiona Moverly, Tesni Evans and Low Wee Wern did the same.
World champion Mohamed al-Shorbagy posted numerous photos of himself with the pyramids. He said squash would contributed to reviving tourism, especially since 56 players from 13 European and American countries are taking part in the tournament.
Egypt's new squash star and women's world champion Nour al-Sherbini said the tournament would help to boost numbers of foreign tourists.
She said the tournament would attract global attention, due to the excellent organization and the strategic location of the glass squash court in the Giza Pyramids area.