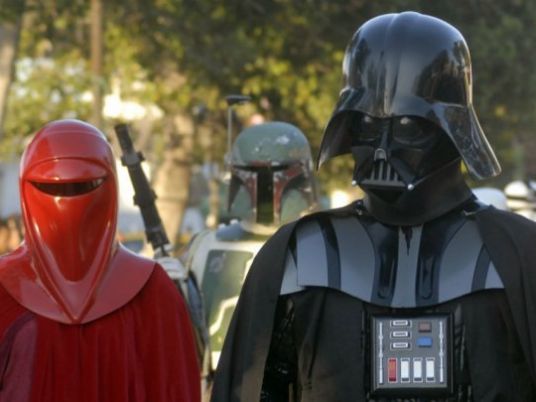 A model of the "Star Wars" blockade runner spaceship has sold for a record US$450,000 – almost double estimates – at a Hollywood memorabilia auction.
Auctioneers Profiles in History said on Friday that the intricate 16-inch model of the flying ship featured in the first film, 1977's "Star Wars: Episode IV – A New Hope," became the most expensive "Star Wars" item ever to be sold at auction.
The miniature spaceship, which carried Princess Leia and droids C-3PO and R2-D2 in the opening scenes of the blockbuster series, came from the collection of late visual effects Oscar-winner Grant McCune and had been expected to fetch between $200,000 and $300,000.
Another top "Star Wars" item was Princess Leia's slave costume, worn by actress Carrie Fisher in "Episode VI – Return of the Jedi," which sold for $96,000.
The three-day auction in southern California, which ended on Thursday, also saw a record price for a TV costume, with actor George Reeves' 1953-54 "Superman" costume selling for $216,000.
Harrison Ford's signature bull whip from the "Indiana Jones" movies went for $204,000. The actor's fedora, leather jacket and shirt worn in other films in the popular franchise each fetched more than $72,000, the auction house said.
The names of the buyers were not released.
The Hollywood auction came some two months before the December release of "Star Wars: The Force Awakens," which features original cast members Ford, Fisher and Mark Hamill in a new adventure set 30 years after 1983's "Return of the Jedi."