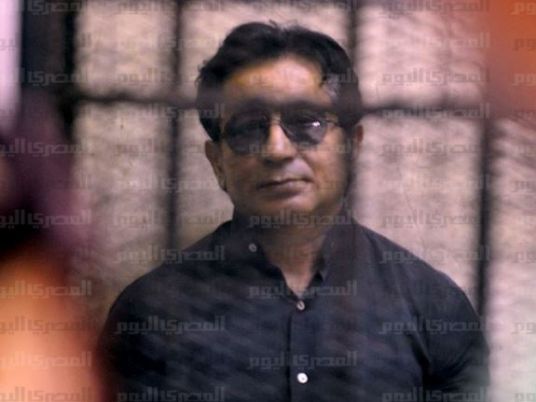 Steel mogul Ahmed Ezz has said he had ignored advice from his close circles to not to run the parliament elections slated for 22 March as the former MP's announcement of political return enraged political forces that supported the 2011 uprising.
"I admit I had heard sincere warnings from my beloved family and devoted friends that would terrify an armless man like myself," Ezz said in a statement to his electorate at the city of al-Sadat, Monufiya. "But despite those warnings, I do not find in my conscience something stronger than [a desire] to share the dream of development, economic and industrial growth with the people of my country," he said.
Ezz, arguably one of the Hosni Mubarak regime figures most hated by the supporters of the 2011 uprising, had been spared a prison term after settling fines worth of LE100 million over charges of steel market monopoly and corruption.
The tycoon said that throughout his parliamentary career, he had championed "the setting of a legislative and legal basis that would ensure Egypt economic progress," adding that he feels grateful for finding echoes of his economic thoughts at the current administration, political parties and media outlets.
Ezz's statement apparently urged Egyptians to forget the past, possibly referring to accusations made against him and his National Democratic Party of corrupting political life by dominating power for 30 years under Mubarak.
"The battle of the past, with both successes and failures, and whatever explanation and position every political group could give of them, is now over," Ezz said, adding that he "does not want to drag the political arena to a fresh dispute for which the average people of our country could pay the price."
Ezz stressed he strongly supported unbiased political accountability for mistakes during his political career, but said such accountability should not be based on "bias" or "blind conviction," adding he was ready to bear responsibility even for negative "impressions" people had of himself. "In politics, an impression is reality," as he put it.
Edited translation from Al-Masry Al-Youm