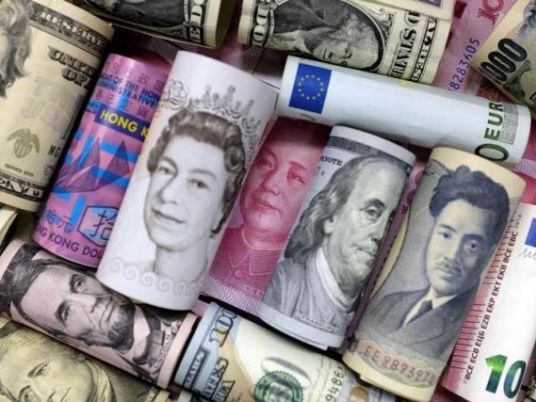 Sterling was the biggest mover among major currencies on Monday, sinking more than half a percent on concerns a split in the ruling Conservative Party over Europe and last week's budget was deepening ahead of June's Brexit referendum.
With stock markets a touch lower, investors' traditional safe haven of choice, the yen, gained ground against the dollar, euro and commodity-linked currencies like the Australian and New Zealand dollars.
On sterling, there was concern that the row after "Brexit" supporter Iain Duncan Smith's resignation from the cabinet showed Prime Minister David Cameron may struggle to hold the bulk of the party together in favor of an "In" vote in June.
Smith's criticisms of "unfair" cuts in welfare — unusual in recent history on the British right — have also cast doubt over whether last week's 2016 budget will not have to be rethought.
"Sterling does not normally react strongly to UK politics so this is probably due to Brexit," said Richard Benson, head of portfolio investment at currency managers Millennium Global in London.
"The referendum is just making people focus on issues like this a lot more. It is down in response this morning."
The pound fell 0.6 percent to US$1.4392 in early trade in London GBP=D4. It also lost around 0.5 percent to 78.20 pence per euro.
Dealers said a week shortened to four days by the Good Friday holiday was likely to be focused on guidance from individual Federal Reserve policymakers after the US central bank just about left open the door to a June rise in interest rates.
Atlanta President Dennis Lockhart speaks later on Monday.
Speaking in Paris, Federal Reserve Bank of Richmond President Jeffrey Lacker said the fall in markets' expectations for inflation had given him "some pause" but that he saw nothing wrong in US interest rates diverging from those of other major central banks.
Citi head of global currency strategy Steven Englander said the message from officials this week would be crucial after a rough week for dollar bulls.
"Now consider the possibility that the Fed sends a signal that they do not think their concerns about global growth can be allayed until well into H2," said
"(That would) smoke June as a possibility. If June is on then the divergence trade can come roaring back. If June is off, hello $1.20 per euro."
The dollar index .DXY was up just over 0.1 percent at 95.237. It fell 0.2 percent to 111.395 yen but was 0.2 percent stronger against the euro at $1.1251.