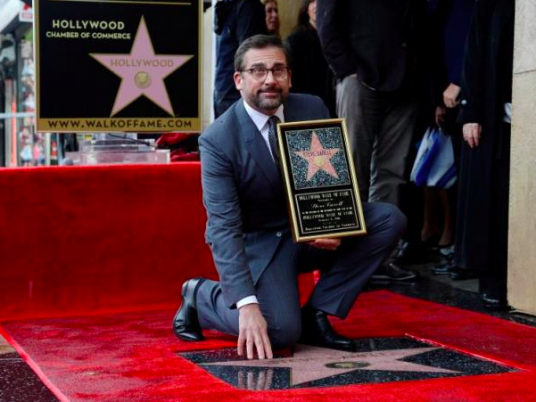 Actor Steve Carell received a star on the Hollywood Walk of Fame on Wednesday.
Accompanied by his family and fellow funnyman Will Ferrell and "The Big Short" co-star Ryan Gosling, Carell thanked fans for coming to the event despite the rain.
Ferrell paid tribute to Carell during the ceremony, quickly getting the crowd laughing.
"Today there is not just one Steve Carell, there are thousands. We are all Steve Carell. Join me in saying, 'I am Steve Carell,'" he said, as the crowd joined in.
Carell shot to fame in the US version of television series "The Office". He was nominated for an Academy Award for his role in 2014's "Foxcatcher".
"It's really above and beyond," Carell said. "Everyone who is standing there looking like miserable wet cats, this means an awful lot to me."