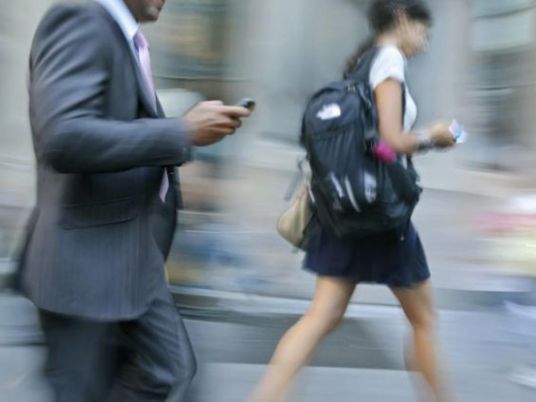 French consumer tech firm Withings questioned 3,400 working women living in the US, Francte and Germany about stress, work and well-being and found that physical activity was the most frequently used method to relieve stress, although time is tight with their busy schedules.
Representatives from Withings report that an earlier study found women significantly more stressed on the job than men, and also less satisfied.
For the latest study, the respondents, whose average age was 30, use Withings products and applications and data was gathered by means of questionnaires and with the customers' Withings activity trackers.
In this survey, 79% of respondents reported experiencing significant levels of stress, with 9% feeling extremely stressed and 54% reporting having experienced burnout. Only 12 percent said they had little to no stress.
Workload was the number one source of stress, reported as being so by 65 percent of participants, followed by pressure at work — reported by 62 percent — and 34 percent cited work-family balance as a source of stress.
Thirty-four percent said money was at the root of their stress, followed by relationship problems at 29 percent, health problems at 26 percent and children at 15 percent.
Irritability was the top stress symptom, reported as so by 67 percent of participants, followed by fatigue at 66 percent, while physical symptoms such as headaches were reported by 54 percent.
Forty-five percent reported not being able to concentrate as a result of stress, 40 percent said their stress put a wedge between them and their close friends and family, 35 percent said it led to depression and 32 percent reported losing interest in work.
The team from Withings also sought to gauge the relationship between happiness and stress, and found that stress had a definite impact on their sense of happiness and well-being.
As for reducing stress, exercise was the top choice, with 69 percent of the sample choosing it, followed by taking days off from work at 41 percent, food at 38 percent, and spending time with friends at 35 percent.
Thirty-four percent said they use relaxation and breathing exercises for stress reduction while 30 percent reported shopping to reduce stress and 23 percent said drinking alcohol relieved their stress.
Just 58 percent of the women said they talk about their stress, and 67 percent of them said their significant other was the go-to-person for that, while 64 percent reported talking to friends and 47 percent to a family member. Thirty percent spoke to colleagues about their stress, while 24 percent spoke to doctors and psychologists
Meanwhile, the survey also found that women who weren't stressed sleep for an average of seven hours and 33 minutes compared to six hours and 58 minutes for those who were stressed. Furthermore the women who reported feeling less stressed were also most physically active in terms of steps taken.