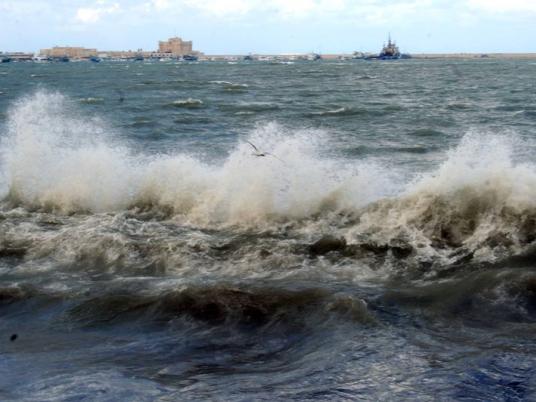 Strong, dusty winds are causing low visibility in the Red Sea, Minya and Alexandria governorates on Thursday.
The Operations and Emergency Center at the Red Sea Governorate headquarters received notification from the Meteorological Authority that the Red Sea was going to be hit by sandy winds that would reduce visibility levels, particularly on desert roads.
Abdel Azim Mohamed, the head of the Traffic Investigations Department in the Red Sea, said he has coordinated efforts with the authorities to adopt necessary procedures to prevent and handle potential accidents. More traffic policemen were deployed and emergency vehicles were positioned on major roads such as the Hurghada-Cairo, Safaga-Qena and Quseir-Marsa Alam highways.
Additional traffic checkpoints were set up to raise the awareness regarding the need to follow road safety procedures and stick to the speed limit.
Inclement weather was also reported in Minya, triggering the closure of shops.
Meanwhile, Alexandria Port Authorities have closed the Alexandria and Daqhalia straits as the sandy winds negatively impacted navigation.
Major General Adel Yassin, the head of the Alexandria Port Authority, said the two straits were closed to ensure the safety of the ships.
Alexandria is usually hit by high north-western winds with speeds of up to 28 to 33 knots this time of the month. These winds are sometimes accompanied by rain.
Edited translation from MENA