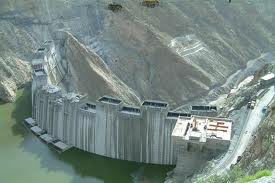 Sudanese Foreign Minister Ali Karti told the Sudan Tribune on Tuesday that his country remains neutral toward the Renaissance Dam problem between Cairo and Addis Ababa.
"We do not take part in that problem because we have common interests with both countries," he said.
"The outstanding differences between Ethiopia and Egypt will not be resolved by screaming condescending statements in the media," he said. "We will mediate for a solution."
The minister's statement marks a shift in Sudan's position, as it had announced before that the dam is a common interest.
He added that Sudan is providing technical assistance for the construction of the dam.
Karti also said he would visit Egypt soon.
In a related development, Sudanese President Omar al-Bashir praised relations between his country and Ethiopia, saying they are eternal. "Sudan is a second home for Ethiopians," he said on Tuesday during a celebration of the Tigrayan Popular Liberation Front that leads the ruling coalition in Ethiopia on its 39th anniversary.
Edited translation from Al-Masry Al-Youm