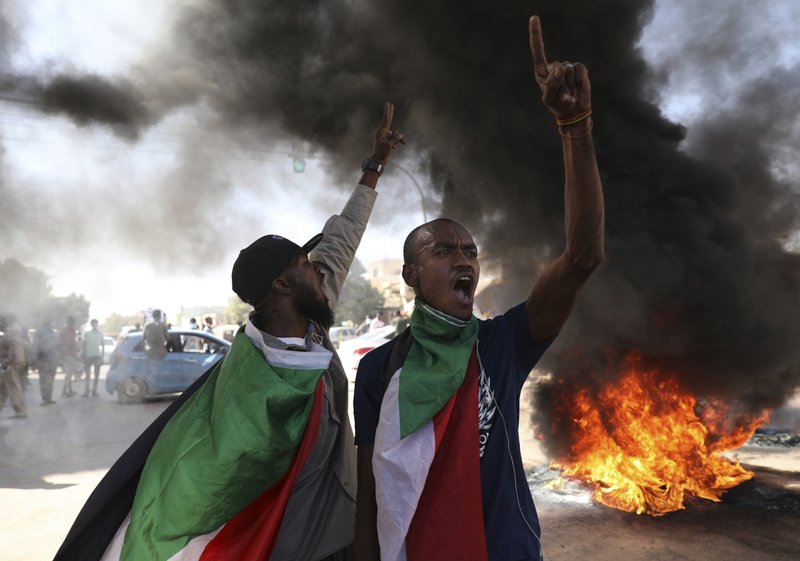 Lieutenant General Yasser al-Atta, a member of the Sudan Transitional Military Council (TMC) affirmed on Monday in a military speech at Marwa city that his country does not seek war with Ethiopia.
"We do not want to go to war, but if it is imposed on us, we will win because we are right," he added, "We in the military establishment will not fight any Sudanese."
"We in the military establishment do not covet power at all, but rather we want a free, democratic Sudan free from wars, racism and regionalism," Atta continued.
He also stressed that Sudan did not give up the areas of Fashqa, as they are firmly Sudanese territory.
Cooperation with civilians will correct the path and pave the way for Sudan to move to safety and maintain its unity, security and stability, he stressed.
Atta called for the importance of rejecting regionalism and racism, reiterating his keenness to continue completing the peace process and integrating into the international community to achieve economic development.
"We seek to establish a strong administrative system and enact laws that deter all who want to harm Sudan."
The armed forces represent the valve of Sudan's safety, unity, and security, Atta mentioned, adding: "(The armed forces ) have been dealing with the political scene according to data that takes into account the country's interests to cross to the safe side."
The armed forces represent a unique model for nationalism, in addition to being a backbone that will not be broken and will not soften towards all threats, he said.
Atta reiterated the military's bias towards the choice of the Sudanese people, and the need to fulfill their duty towards preserving the identity of the people.
Edited translation from Al-Masry Al-Youm