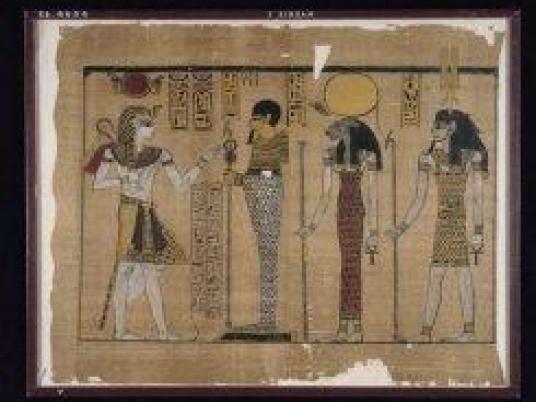 Sudanese Foreign Minister Ibrahim Ghandour has said his government "will apply the principle of reciprocity" on Cairo, in the case that any Sudanese citizen is deported from Egypt.
Addressing the parliament on Monday, the Sudan Tribune quoted Ghandour as saying: "We agreed with the Egyptian foreign minister on a number of issues during his recent visit to Sudan; however, the deportation of the journalists almost brought us back to square one."
These remarks came in response to news circulated in Sudanese media that Egypt deported journalists upon arrival at Cairo International Airport, claiming their names were blacklisted.
The minister, however, denied having information about any such lists with the names of Sudanese journalists who should be denied entrance to Egypt. "We asked Cairo to provide us with this list, if any, so that Khartoum could prepare a similar list".
"We are waiting for Egypt's official reply through the Sudanese embassy in Cairo," he said, adding that Khartoum does not wish for bilateral ties to deteriorate to levels similar to those in the 1990s. He also stressed that ties with Egypt should be "handled delicately", taking into consideration the large presence of Sudanese nationals in Egypt.
In related news, the Sudanese Standards and Metrology Organization (SSMO) issued new measures banning the entrance of imported goods from Egypt including fruits, vegetables and fish.
Meanwhile, Hani Raslan, a researcher with Al-Ahram Center for Political and Strategic Studies, said the Sudanese minister's remarks are a continuation of hostile stances taken by Sudan against Egypt. He told Al-Masry Al-Youm that Sudan is trying to tarnish Egypt's image with accusations of sending poor quality goods and harming Sudan in the UN Security Council. "The deportation of Sudanese journalists is a sovereign issue. What's happening is the creation of a crisis."
Edited translation from Al-Masry Al-Youm