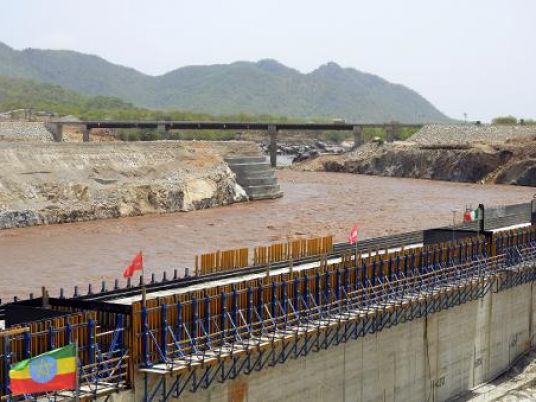 Sudanese Minister of Water Resources and Electricity Moataz Moussa said that his country respects and is committed to all international agreements and conventions governing the usage of Nile River including the 1959 Egyptian-Sudanese agreement.
In statements on the sidelines of a six-party meeting, currently taking place in Khartoum, Moussa said Sudan is keen on solving problems concerning the Nile River waters via dialogue and joint committees' meetings.
Meanwhile, Egypt demanded to modify the meeting's agenda in which a technical meeting on environmental and technical studies was delayed, well-informed Sudanese sources said.
The meeting was planned to be attended by French and Dutch consultancy offices which are conducting the studies.
The sources also pointed out at the Dutch office's report that said that Ethiopia and Sudan will benefit from the Ethiopian Renaissance Dam and did not mention Egypt in the study.
A meeting on the Renaissance Dam between the foreign and irrigation ministers of Egypt, Sudan and Ethiopia kicked off Friday in Khartoum.
The six-party meeting tackles technical aspects of the deadlocked Renaissance Dam talks, along with Cairo's concerns about the accelerated construction rates, which are not commensurate with progress made by the technical committees studying impacts of the dam on Egypt.