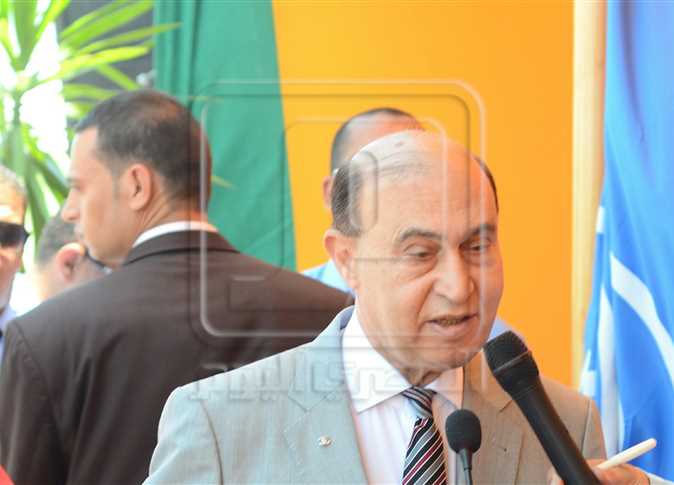 Suez Canal Authority Chairman Mohab Mamish said Saturday that Egypt has prevented the entry of Qatari ships to Egyptian ports governed by local laws, so that services are not provided to them.
In a phone-in with Hona al-Asema talk show, on the TV channel CBC, Mamish added that the move comes as part of measures taken by Egypt, Saudi Arabia, UAE and Bahrain to sever ties with Qatar.
He added that Qatari ships still can pass through the Suez Canal normally, but would not be allowed to enter the Egyptian ports.
He explained that Suez Canal is a waterway in which Egypt has committed to international provisions and the transit rights of all vessels, but ports are subject to local laws.
In June, six Arab countries, including Egypt, Saudi Arabia and the UAE declared a diplomatic boycott of Qatar and accused the nation of supporting terrorism and violating their sovereignty.
Following the diplomatic boycott, the Arab countries stipulated, through Kuwait– which has been acting as a mediator, a list of 13 conditions set to pave way of reconciliation with Qatar.
These 13 demands included the suspension of financing opposition figures in the Arab countries, and not providing safe shelter for leaders of the Muslim Brotherhood group, in addition to the suspension of suspending world-renowned Qatari news channel Al-Jazeera.
Qatar asserted that it rejects all reconciliation conditions stipulated by the 6 Arab countries. Qatari Foreign Affairs Minister Mohamed Bin Abdelrahman has said that the conditions are unreasonable, and aim to violate Qatar's sovereignty.