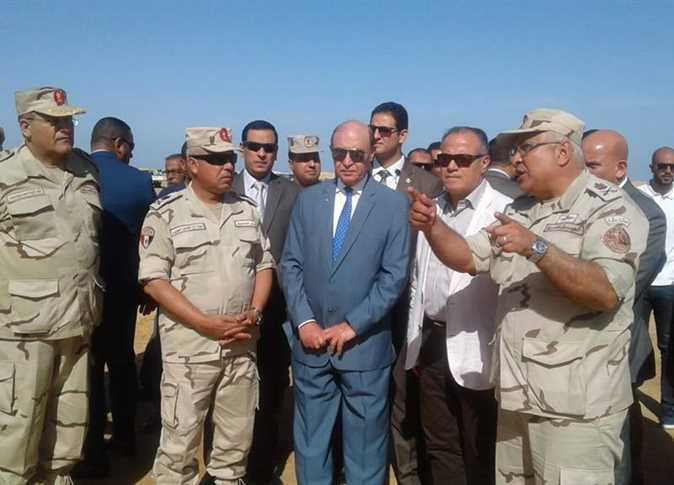 The Suez Canal's projected revenues this year increased to $6 billion, compared with $5.5 billion last year, Chairman of the Suez Canal Authority Mohab Mamish said.
In a statement to Al-Masry Al-Youm, Mamish attributed the increase in revenues to the new Suez Canal, which has reduced the time required for the passage of ships through the canal from 22 hours to 11 hours.
Vessels choose to cross through the Suez Canal to minimize the distance traveling from Asia to Europe, especially amid the increase in oil prices, according to Mamish.
Egypt is mulling granting vessels crossing the Suez Canal and Egyptian ports more facilities, he said.
According to Mamish, 12 percent of ships worldwide cross through the Suez Canal, while 20 percent of container ships pass through it.
The Port Said and Ismailia tunnels will be inaugurated in December, Mamish mentioned.
"This is a great achievement in addition to the series of mega projects ordered to be implemented by President Abdel Fattah al-Sisi in a record time. It will have a great impact on the development projects in east Port Said," said Mamish.
"After the completion of the Port Said and Ismailia tunnels, we will start digging the two Suez tunnels," he added.
The Suez Canal Authority has reduced fees for container vessels entering the ports of the economic zone, he said.
The reductions are a means of marketing to attract more vessels, he added.
The industrial zone in east Port Said will be ready for investment in early 2019 with the start of operating the new tunnels, Mamish mentioned.
Edited translation from Al-Masry Al-Youm