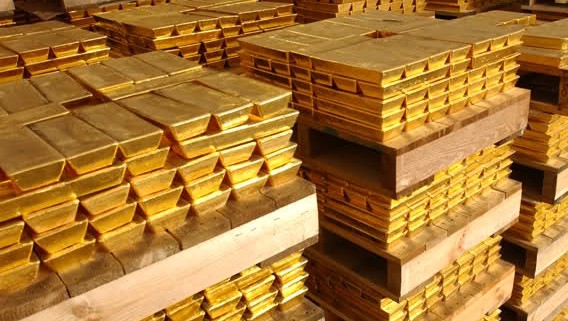 The Sukari Mining Company in the Red Sea governorate implemented in February a barter agreement with the Central Bank of Egypt (CBE) to increase the country's gold reserves.
According to the agreement, the CBE will buy Sukari's gold alloys every month in exchange for LE50 million.
Yousef al-Rajhi, Sukari's executive manager, said that the company asked the London Stock Exchange, in which the gold alloys are displayed to approve the purchase of any quantities of gold, giving Egypt priority to buy them.
Rajhi clarified that the barter agreement supports the CBE's future gold reserves, explaining that the company sends the gold to Canada for purification and sells it by global prices through London Stock Exchange.
The Sukari Mining Company holds an agreement with the ministries of finance, oil and the CBE by which they pay for the state's purchase contracts of gold alloys in Egyptian pounds through the London Stock Exchange which repays the amount for the company in US dollars.
Edited translation from Al-Masry Al-Youm