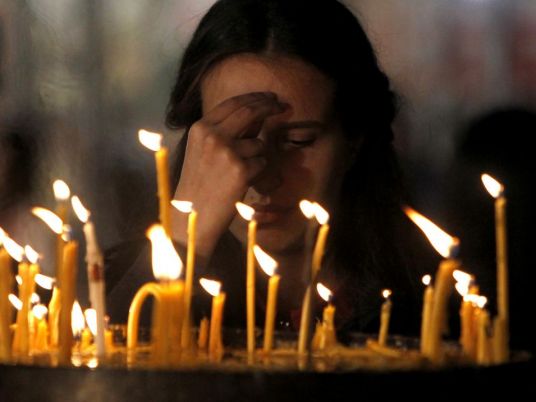 President of the Egyptian-French Organization for Human Rights (OFID) John Maher stated that the current Egyptian regime showed progress in improving the situation for Coptic Christians in the country at all levels, which is unlike previous regimes.
During a French parliament session, Maher made a speech about Christians in the Arab region, saying that the current rule of President Abdel Fattah al-Sisi is keen on improving the situation for Copts through implementing various reforms over the past years, strongly represented by the unprecedented number of 36 Christian members in the Egyptian parliament.
He added that the Egyptian armed forces presented an immediate and strong strike on the sites of ISIS after the killing of 21 Egyptian Copts in Libya, and that the Egyptian Foreign Ministry spoke to the Libyan Ministry to return the bodies of the victims.
"A decision was issued to build a martyrs church in the village of Aour in Minya city to honor the victims, even despite the presence of devout Muslims there," Maher said.
He also said that the Egyptian state has led a pathway reform for Coptic issues.  An example he provided was the largest Orthodox cathedral in the Middle East, the Nativity of Christ Cathedral, built on Sisi's order which first opened last Christmas; though it remains in construction and the final opening will be on November 2018 .
Maher mentioned the President's frequent visits to churches during Christmas, something which had not taken place before in any previous regime. He also noted the Parliament's approval on the bill to construct churches independently, as church construction used to be built pending approval from of the President.