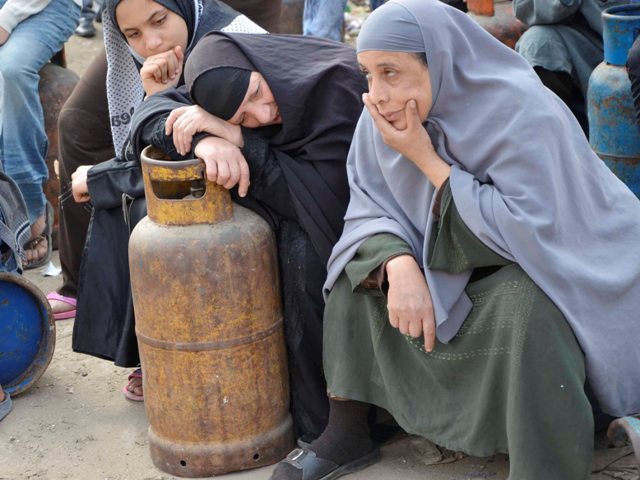 Supply Ministry sources said on Tuesday that the shortage of butane gas cylinders would be resolved soon and that the deficit has declined by 10 to 15 percent.
Meanwhile, the crisis has resumed across governorates. Huge crowds gathered in front of stock stores, where clashes took place among customers on priority to get the cylinders. Citizens complained that cylinder prices reached LE50 at the Sharqiya, Gharbiya and Giza governorates.
"Stability within the butane cylinders distribution is due to increased rates of cylinder pumping to stock stores higher than the demands," said Domestic Trade and Supply Minister Mohamed Abu Shady.
Abu Shady stressed that the ministry is imposing strict controls on sales to prevent trading in black markets, where about 34,000 butane gas cylinders have already been smuggled.
"By the end of December, the cylinders will be distributed by coupons via ration cards. Large amounts will be available at every stock store free of price. All poultry farms, stores and restaurants in the governorates will be counted in collaboration with the Petroleum Ministry to provide the commercial cylinders and prevent usage of houses' cylinders at trade or industrial purposes.
"All governors were authorized to coordinate with supply departments to distribute houses' cylinders independent of NGOs and traders," the minister added.
Edited translation from Al-Masry Al-Youm