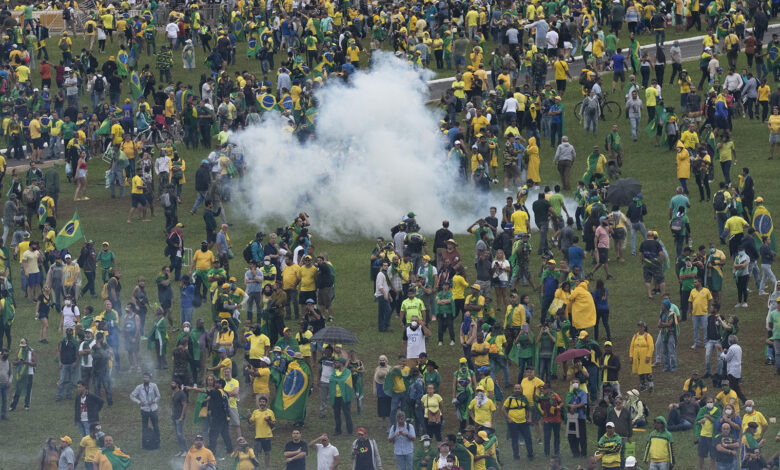 At least five journalists were attacked when supporters of Brazil's former leader Jair Bolsonaro stormed major government buildings in the capital Brasilia on Sunday, according to the Brazilian Investigative Journalism Association (ABRAJI).
Some reporters also had their equipment stolen by Bolsonaro supporters, it added.
Among them was a photographer who was assaulted by protesters shouting they would "take over Brazil," the statement said.
The association has recorded 77 attacks of political violence against the media in the country in the past two years "without the government and security forces taking adequate measures" to address violence by far-right groups, the statement added.