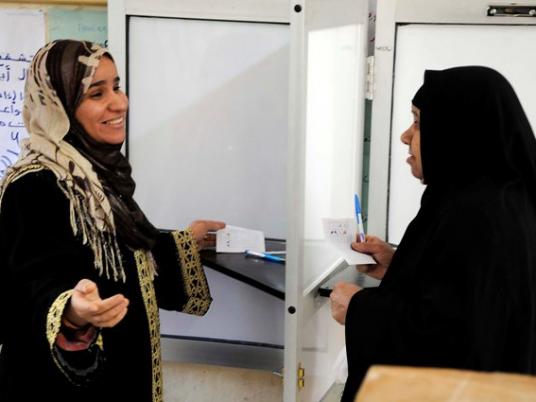 Scores of supporters of Abdel Rahim al-Ghoul, a prominent former member of the dissolved NDP National Democratic Party, blocked the road that links Nagaa Hammadi and Abu Tesht cities in Qena Governorate, Upper Egypt. The move was to protest election results in the governorate's third constituency.
Ghoul lost in the rerun for the individual workers and farmers seat, held on 14 and 15 January. Last week, Qena Administrative Court issued a verdict annulling parliamentary election results from the third phase of voting in Nagaa Hammadi constituency. The annulment resulted in the cancellation of results that had put Ghoul into the run-offs for the third phase and mandated the rerun of the election.
Runoffs are scheduled for 18 and 19 January.
Demonstrators prevented ballot boxes from reaching polling stations in Nagaa Hammadi and closed all entrances and exits in Sharq Bahgoura, Ghoul's stronghold in Nagaa Hammadi.
Security forces contacted the demonstrators in an attempt to unblock the roads before the runoff begins on Wednesday, and asked them to express their discontent through other means.