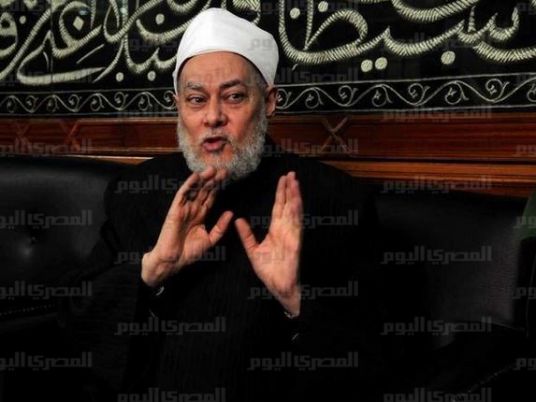 Egyptian security forces have arrested the main suspect in the attempted assassination of Egypt's former Grand Mufti Ali Gomaa, which occurred on August 5.
In a raid on Friday morning, security forces seized four automatic rifles, 14 magazines and a large number of bullets from the suspect's house.
A security source with Giza Security Directorate stressed that the rest of the suspects were still being hunted by the police. The source added that the suspects also attacked a checkpoint on the Axis Road earlier in August, injuring eight people, including three security personnel.
The same source told Al-Masry Al-Youm that a black mask was found at the arrested suspect's house.
Egypt's former grand mufti Ali Gomaa survived an assassination attempt on August 5 that left one person injured after a gun-battle with Islamist terrorists.
The attack occurred at noon on Friday as Gomaa left his home in 6 October City, leaving one bodyguard in hospital with a gunshot wound to the foot.
Following the attack, Gomaa made a statement to state-owned TV, saying, "If Ali Gomaa had died, there would be thousands, even millions more defending justice."
He stressed the role of Muslim clerics in promoting the correct explanation of Islam, which is necessary to counter "terrorists".
Edited translation from Al-Masry Al-Youm