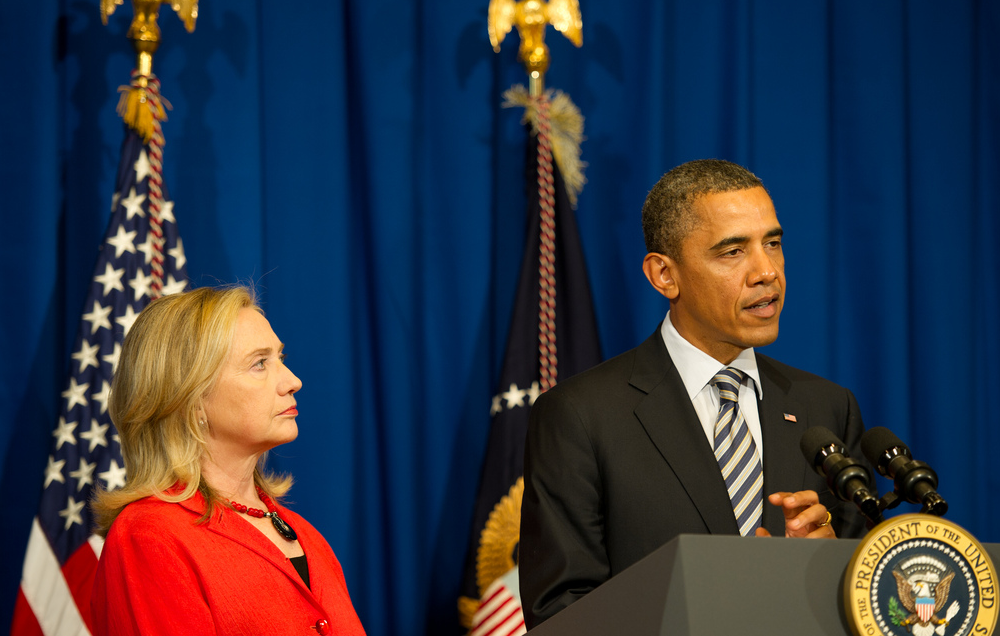 The US Secret Service on Wednesday intercepted explosive devices addressed to former President Barack Obama in his Washington office, and ex-presidential candidate Hillary Clinton at her house.
This comes after CNN announced the evacuation of its employees at its New York office, due to a dispatched suspicious package similar to those sent to Obama and Clinton.
New York police confirmed their summoning over to CNN's office, to investigate the incident.
"We condemn the attempted violent attacks recently made against President Obama, President Clinton, Secretary Clinton, and other public figures," Sarah Sanders, the White House press secretary, said. "These terrorizing acts are despicable, and anyone responsible will be held accountable to the fullest extent of the law."
The US Secret Service said in a statement that it intercepted the parcel addressed to Obama in Washington on Wednesday morning. A CIA employee who monitors the mail office intercepted the parcel to Clinton's house in Westchester County, New York on Tuesday night, the statement added.
"The packages were immediately identified during routine mail screening procedures as potential explosive devices, and were appropriately handled as such," according to the statement.
The Secret Service explained that the parcel sent to Clinton and Obama are may be linked to a 6-inch long pipe bomb that was mailed to the house of liberal billionaire George Soros, in northern New York.
Edited translation from Al-Masry Al-Youm.