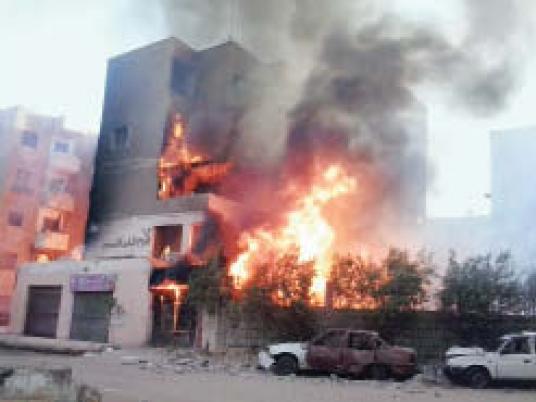 Prosecutor General Talaat Abdallah has referred 26 alleged members of the "Nasr City terrorist cell" to criminal court.
The suspects, nine of whom are fugitives, will be tried on charges of plotting assassinations, attempting to overthrow the government, performing terrorist actions domestically and abroad and possessing explosives and weapons.
According to the charges, the cell members were plotting violence against individuals, police and Armed Forces personnel, Coptic Christian churches and foreign diplomatic missions.
Investigators allege that Mohamed Gamal, the main suspect, got to know Tarek Abul Azm and Karim Azzam, two other suspected cell members, while the three were detained from 2006-2009. All three were released following the 25 January revolution.
Gamal then traveled to Libya several times during the Libyan uprising, allegedly helping to form terrorist training camps. Azzam was killed during the raid to arrest the cell members last October, along with Karim Ahmed Essam al-Azizy, a Libyan national believed by security officials to be connected to last year's attack on the US Consulate in Benghazi.
The Interior Ministry announced in October that it had detained 12 militants whom it suspected of having ties to Al-Qaeda and were planning domestic and international attacks. However, alleged links between Azizy and the consulate attack were never confirmed.
Edited translation from Al-Masry Al-Youm