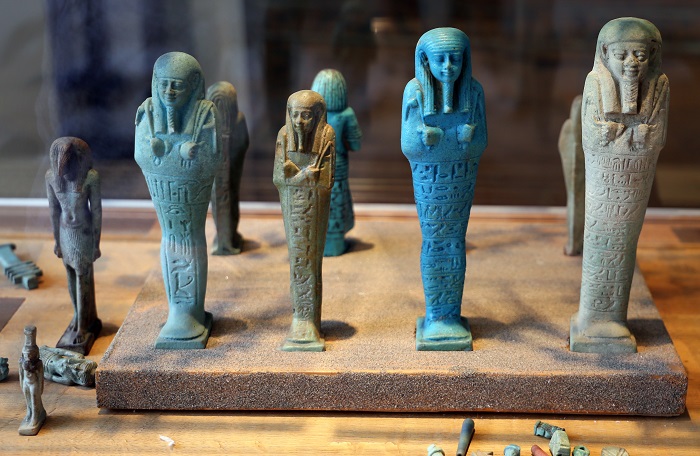 Egyptian Ambassador to Switzerland Hesham Seif Eddin received word from Swiss authorities that 26 small artifacts dating back to ancient Egypt will be handed back.
The Foreign Ministry said in a press release on Wednesday that the antiquities included a statue of the god Anubis, an Ushabti statue, a number of smaller Ushabti statues and some Pharaonic amulets.
This move came after cooperation between the Egyptian Embassy in Switzerland, the Cultural Sector of the Foreign Ministry, the Antiquities Ministry, the Swiss Federal Office of Culture, and the Swiss Foreign Ministry.
Seif Eddin expressed appreciation to the efforts of Swiss authorities to return these pieces and hoped that the Swiss Federal Office of Culture will continue their effort to recover smuggled Egyptian artifacts.
Egypt signed an agreement with Switzerland in April 2010 that entered into force in 2011 to prevent illegal trafficking in cultural holdings and return them to their homeland.