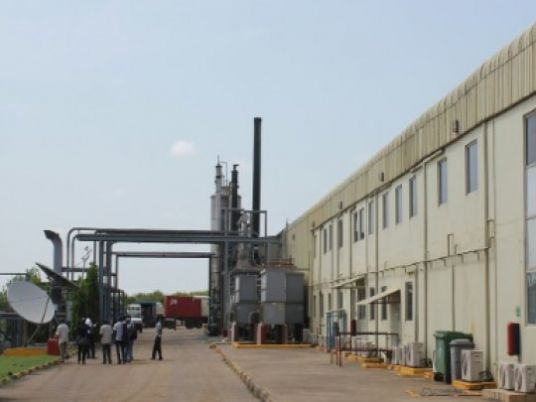 Once hailed as a symbol of freedom, South Sudan's only brewery may be forced to shut down as the world's youngest nation reels from 19 months of civil war.
Drinks giant SABMiller opened the brewery in 2009, two years before South Sudan split from the north.
The flagship beer was named White Bull, after the distinctive and valued cattle that are a symbol of national pride.
The brewery also represented the country's hard-fought freedom, won in 2011, from Muslim-majority north Sudan where Sharia law applies and alcohol is banned.
The US$50 million (46 million euro) brewery just outside the capital Juba was the single largest investment in South Sudan apart from the oil industry and one of the few ventures to provide much-needed tax revenue.
But civil war, economic collapse, fuel shortages and a dearth of foreign currency have put SABMiller's operation in jeopardy.
Managing director Carlos Gomes said it was "difficult to continue with our operations", amid basic shortages of fuel to run generators and hard currency to buy materials.
The brewery's entire operation runs on diesel generators and all raw materials except water are imported because South Sudanese farms cannot provide commercial quality grain, sugar or yeast in the quantities needed.
"We depend on imports of raw materials," Gomes said. "We cannot locally source enough diesel to keep our operations running… and now we do not have enough sufficient forex to run operations and production."
Gomes said around 100 workers, roughly a quarter of the total workforce, had been sent home on leave.
"The scaling down has already started," Gomes said, adding the rest of the operation was in a "very precarious position."
The brewery produced tens of thousands of liters of beer a day at peak production, as well as soft drinks and other products. It is owned by Southern Sudan Beverages (SSBL), a SABMiller subsidiary.
Now operations in the vast warehouses are stalled, the latest loss in a war that has left the fledging nation in ruins.
'Very bad message'
South Sudan's civil war began in December 2013 when President Salva Kiir accused his former deputy Riek Machar of planning a coup, setting off a cycle of retaliatory killings that has split the poverty-stricken, landlocked country along ethnic lines.
Over 70 percent of the country's 12 million people need assistance with some areas on the brink of famine, according to the United Nations. Tens of thousands have been killed.
Gomes said the dire situation had to be "resolved quickly" otherwise, "we may have to make a very difficult decision, which we really don't want to do," alluding to shutting down the brewery.
"We would not want to fail, because that will send internationally a very bad message that wouldn't be good for the future development of South Sudan," he said.
The brewery's closure would also hit thousands of people who rely on the distribution and sale of the beer.
Bar owners said the closure would force them to import more expensive beer from neighboring Uganda, with prices already rising in recent months by more than a third.
"I am definitely worried," said Joseph Laku, a small scale beer retailer.
"Imagine those of us with small businesses, can we afford to go up to Kampala, Uganda, to import beers? We will be forced to close down our beer business."
Businesses big and small are feeling the squeeze as food and fuel prices soar.
Black market fuel sells for up to five times the official price at often dry pumps. The South Sudanese pound is worth 16 to the dollar on the black market, five times the official government rate of three to the dollar.
"Almost all my salary now goes on food," said primary school teacher Abe Johnson. "The prices of goods increase every day."
A 25-kilogram (55-lb) bag of flour has more than doubled in recent months along with staples like beans, rice and cooking oil.
Regional mediators, backed by US President Barack Obama during his recent visit to Kenya and Ethiopia, have given South Sudan's rivals until August 17 to halt the civil war.
"We are just praying that the peace is signed this month, and there is an improvement of the situation," said Johnson.