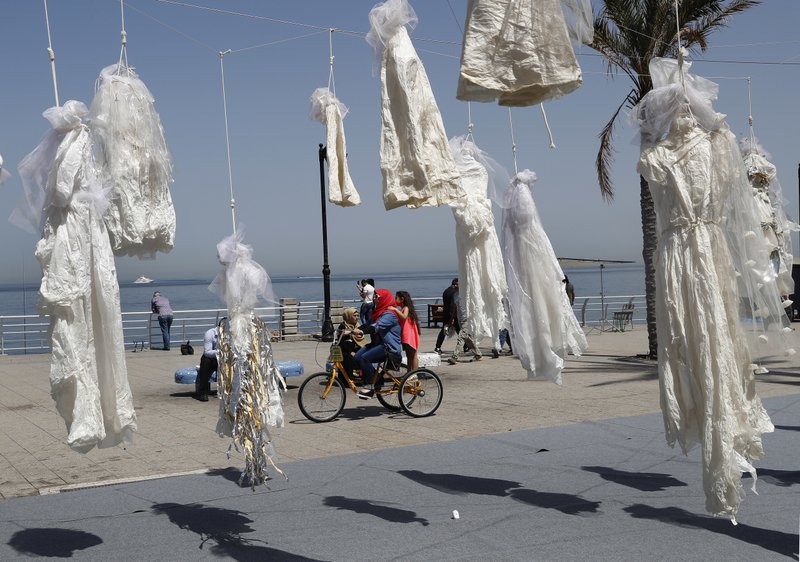 With Syria's civil war now in its eighth year, the "Islamic State" (IS) and al-Qaida — two of the most prominent terror organizations active in the fighting — are on the decline. DW takes a closer look at their roles in the conflict.
In which regions of Syria are IS and al-Qaida still active, and how strong are they? 
IS drew international attention when it swept across Iraq and Syria in 2014, making Raqqa, Syria, its capital and taking control of Iraq's second-largest city, Mosul. In Syria, IS now only really controls some area near Iraq's border, as well as some parts of the countryside. The organization does not currently have a central headquarters. In October, the US military estimated that the group still had about 6,500 members.
Al-Qaida operates most prominently as Hay'at Tahrir al-Sham, a Salafist group that is concentrated near and in the major Syrian city of Idlib. It is also present in eastern Ghouta, a suburb of Damascus, where currently the government is engaged in a mass bombing campaign.  Earlier in the war, the group fought alongside the Nusra Front, but the factions split in 2016. Tahrir al-Sham has between 7,000 and 11,000 domestic fighters and several thousand foreign recruits, UN experts told The Associated Press in February.
What is known about the leaders and command structures of the two groups?
With no remaining headquarters in Iraq or Syria, IS's command structure is dwindling. Abu Bakr al-Baghdadi remains the leader despite multiple reports of his death.
Tahrir al-Sham is led by Abu Mohammad al-Julani. Its headquarters are in the Northwestern city of Idlib.
How did these two groups affect the Assad government's war strategy?
The Syrian government under Bashar al-Assad is fighting both of these groups, with the support of its main ally, Russia. In the fall of 2015, Russian planes began airstrikes to assist Syria's army and help retake major Syrian cities from IS, such as Deir el-Zour, which was recaptured in November.
Until the creation of Tahrir al-Sham in January 2017, al-Qaida's main organization in Syria was the Nusra Front. In order to snuff out the Nusra Front and other groups in the city of Homs, the government bombed parts of the city and laid siege to others, cutting food and supplies. The siege lasted from May 2011 to May 2014. In Aleppo, Syria's largest city, the government used the same strategy of laying siege to parts of the city and using aerial bombardments. The battle for the government to take back Aleppo from al-Nusra and other groups lasted from 2012 to 2016.
How have the groups affected Turkey's war strategy in Syria?
In January, President Recep Tayyip Erdogan launched Turkey's Operation Olive Branch with the stated intent of clearing out the Kurdistan Workers' Party (PKK) and People's Protection Units (YPG) — both of which have been called terror organizations by his government — from the Syrian border city of Afrin. Turkey's military has also professed that it is clearing IS out from the area. "The Turkish claims that they are rooting out IS there are pure propaganda," Yezid Sayigh, a senior fellow at the Carnegie Middle East Center, told DW.
In October, Turkey also launched a a military operation into Idlib, where forces clashed with Tahrir al-Sham. By November the group had made a truce with Turkey's government as to avoid a war with the country.
As these two groups are being defeated in Syria, could members of the groups escape to Iraq or other neighboring countries? 
Iraq has fully defeated IS in most areas, and neither that group nor an al-Qaida affiliate would have as easy a time setting up a stronghold there now. However, both groups have affiliates across the globe. With the decline of IS, al-Qaida has become resurgent, with thousands of fighters in not only Syria, but in Somalia, Libya, Yemen and Southeast Asian countries such as Indonesia. Although IS is being eliminated in Syria and Iraq, members in Europe could still carry out terrorist attacks in the organization's name in retaliation for the military losses. Al-Qaida could also carry out attacks in Europe. It claimed the 2015 attack on the headquarters og Charlie Hebdo magazine in France.