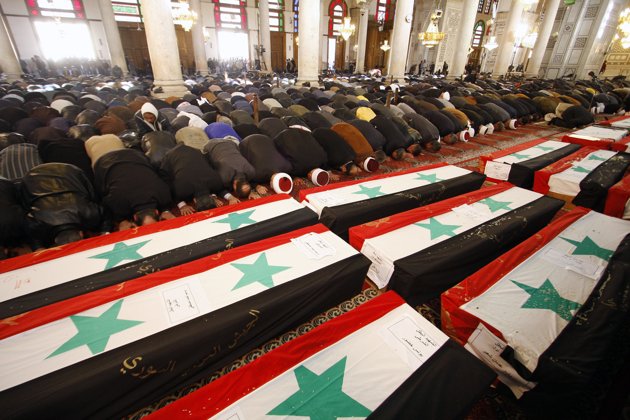 Millions of people have been displaced in the civil war and one-third of the country remains out of government hands. But the Syrian regime is holding local elections across the country to show strength and normalcy.
Syria held local elections for the first time since 2011 on Sunday, in a bid to show strength and present a veneer of normalcy as President Bashar al-Assad's government re-extends control over large swaths of the country.
Syrians in government-controlled areas cast ballots for more than 40,000 candidates competing for 18,478 seats on local administrative councils.
State news agency SANA said there was "good turnout" at the 6,551 electoral stations, without specifying. Images from state media showed voters putting ballots into plastic boxes with ubiquitous pictures of Syrian President Bashar Assad on the wall looking on.
According to observers, the results are almost sure to be rigged in favor of the ruling Baath Party, which has dominated politics and security in the authoritarian state since the 1960s. Most of the candidates were either from the Baath Party or tied to it.
Sending a message
Backed by Iran and Russia, the Assad regime has turned the tide in the seven-year civil war and now controls almost two-thirds of the country.
Pro-government forces have most recently retaken control of the Damascus suburb of Eastern Ghouta and the southwest corner bordering Jordan and Israel.
After casting his vote in Damascus, Prime Minister Imad Khamis said the elections sent a message to the world that Syria had defeated terrorism and the country has returned to normalcy, state media SANA reported.
Deutsche Welle
September 17, 2018