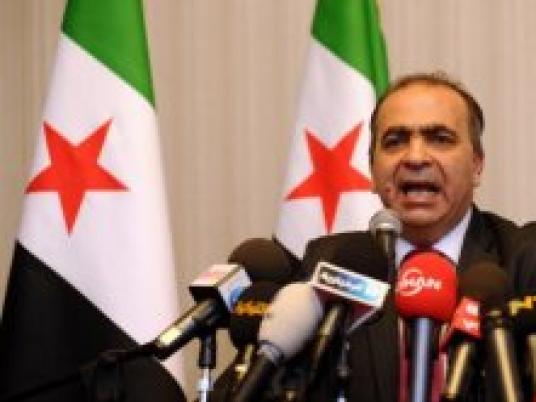 Syria's opposition umbrella group, which most Western and Arab powers opposed to the Damascus regime have recognized, met Sunday in Istanbul in a bid to name a prime minister-in-exile, one of its leaders said.
The Syrian National Coalition was discussing the idea of a government-in-exile but differences have emerged between members of the group, including over who should lead the new executive, an opposition official told AFP.
"A proposal was made to name Riad Hijab but it has run into much criticism," the official said on condition of anonymity.
Hijab is a former prime minister under President Bashar al-Assad who defected in August last year and has since worked closely with Turkish leaders to help restructure the fragmented Syrian opposition.
He is now based in Jordan.
The Istanbul meeting is also scheduled to discuss what the opposition leader said were unkept promises by countries that had pledged diplomatic, military and financial support to the coalition.
The National Council, which is the leading component of the Cairo-based umbrella group, has called for the establishment of an interim government with full executive powers in areas of Syria controlled by the rebels.
The group is also due to meet on 28 January in Paris, French Foreign Minister Laurent Fabius said Sunday.