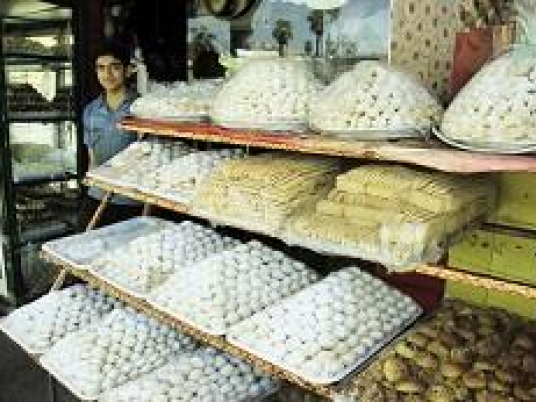 Pastry shops in Giza are witnessing a remarkable success of Syrian-produced cookies, with a significant drop in sales of the Egyptian product, as consumers appear to be attracted to the more economic price.
The Muslim world celebrates Eid al-Fitr from Friday through Sunday, ending the 30-day fast of the holy month of Ramadan.
The powdered, sugar-covered cookies have been a festive feature of Eid al-Fitr since the Tulunid rule of Egypt, hundreds of years ago.
Naglaa Ali, a housewife, attributes the success of the Syrian product to its "quality, diversity and low price", as well as to what she described as the "cleverness" of the Syrian sellers.
Egyptian cookies are currently priced at LE70, while the Syrian products cost LE50-LE60 for the same amount.
Anas, a bakery owner in the 6th of October City, a "little Syria" west of Cairo, says "Egyptian consumers now have confidence in Syrian confectionaries and their quality".
Mohsen Salah, a member at the confectionaries department at the city's Investors Association, said cookies sales have dropped by 30 percent in poorer areas and by 50 percent in upscale communities during 2015.
Edited translation from Al-Masry Al-Youm