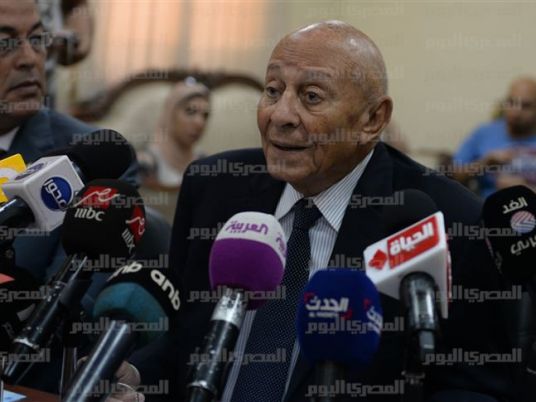 The Ramadan series "Taht al-Saytara" (Under Control) received the first award from the National Council for Human Rights (NCHR) for outstanding 2015 TV drama, while the series "Baad al-Bedaya" (After the Start) ranked second.
The two series were honored during the NCHR's annual celebration to honor TV dramas on Wednesday evening.
Many prominent Egyptian actors and actresses attended the celebration, including Farouk al-Fishawy, Samheh al-Seraity, Tarek Lotfy, Dorra and Nelly Karim.
NCHR Chairman Mohamed Fa'eq said TV dramas contribute to the cohesion of national unity and help maintain the genuine characteristics of Egyptian identity.
Columnist Gamal Fahmy, rapporteur of the NCHR's Cultural Rights Committee, said that art and artists are the soft power of Egypt, adding that Egypt regained its soft power after a period of temporary darkness.
Fahmy criticized the longevity of advertisments displayed during TV series, saying the duration of ads in Ramadan reached 1,200 hours total.
Director Enaam Mohamed Ali, head of the jury, said that the committee's mission was difficult due to the large number of series presented during the month of Ramadan.
The committee set certain criteria for the series nominated for the NCHR prizes, including a requirement to include a message that promoted human rights, she added. Ali said two series were chosen for this year's awards.
The committee noticed many violations to the intellectual property rights law as some series were based on foreign dramas.
"Taht al-Saytara", starring Karim, Zafer al-Abdin, Hani Adel and Mohamed Farrag, discusses the life of two addicts and the problems they face.
"Baad al-Bedaya", starring Tarek Lotfy, Dorra, Khaled Selim and Rojina, is about a journalist who works on revealing corruption cases, putting him at the risk of assassination.
Edited translation from Al-Masry Al-Youm