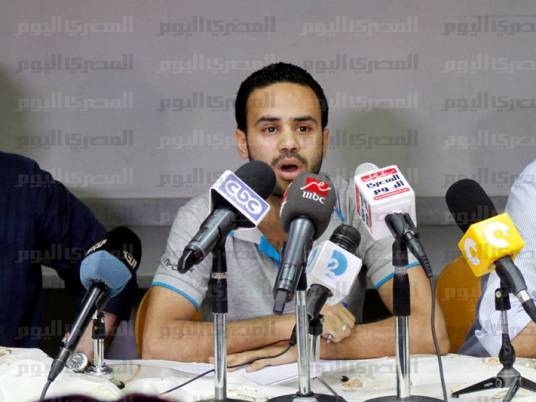 Tamarod Movement Founder Mahmoud Badr said he survived an assassination attempt.
"On Sunday, I woke up to yelling. After asking people, we found out that the street cleaner found a strange object placed next to electricity transformer, which is 50 meters away from my house located at a big market," he said on Sunday in a phone call with a talk show aired on the privately-owned TV channel Dream 2.
"I was lucky that an explosive expert was there at Shebin al-Qanater police station. They professionally handled the issue. Everyone was asked to move away from the bomb which was defused," he added.
"It's strange that the person who thought about placing the bomb had no heart. He was targeting a person among a group of people at the market near where all the women come in from the city and the neighboring villages," Badr added.
In September 2013, the movement said that armed assailants attacked Badr and stole his car and documents relating to the 50-member constitutional amendment committee, of which Badr was a member.
Tamarod is a campaign that helped stage massive protests against deposed President Mohamed Morsy on 30 June. The group has tended to side with the regime on most political issues.
Edited translation from Al-Masry Al-Youm