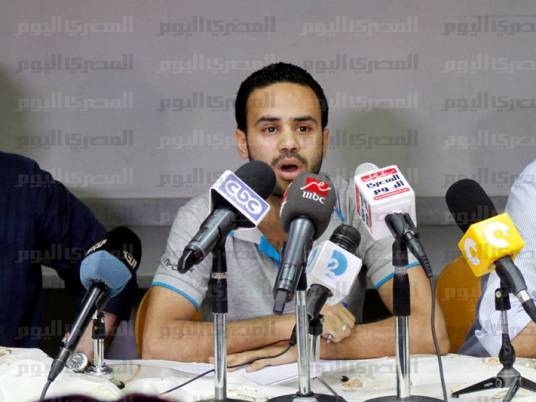 Tamarod movement has called on groups like Ansar Bayt al-Maqdis, Agnad Masr and the Islamic State in Iraq and the Levant (ISIL) to head to Gaza, which is being bombed by Israel instead of fighting at home.
The group, which led protests against the former President Mohamed Morsy, said in a sarcastic tweet on Tuesday, "#Gaza_bombed… We urge Ansar Bayt al-Maqdis, ISIL, Abu Bakr al-Baghdady (head of ISIL) to go liberate Gaza from the infidel Israelis."
ISIL, which has links to Qaeda, has been carrying out combat operations against the Iraqi government and the Syrian regime of President Bashar al-Assad. It has now spread its influence, taking over multiple large Iraqi cities. Baghdady, who recently declared himself as head of the Islamic caliphate, called on Muslims to obey him.
Israel has recently led a military operation against Gaza, which is run by the Palestinian Hamas movement, "in response to the continuous launching of missiles against southern Israel."
At least 22 Palestinians were injured on Tuesday in 28 raids carried out by Israel against different targets in Gaza, according to Palestinian eyewitnesses and medical sources.
Edited translation from Al-Masry Al-Youm