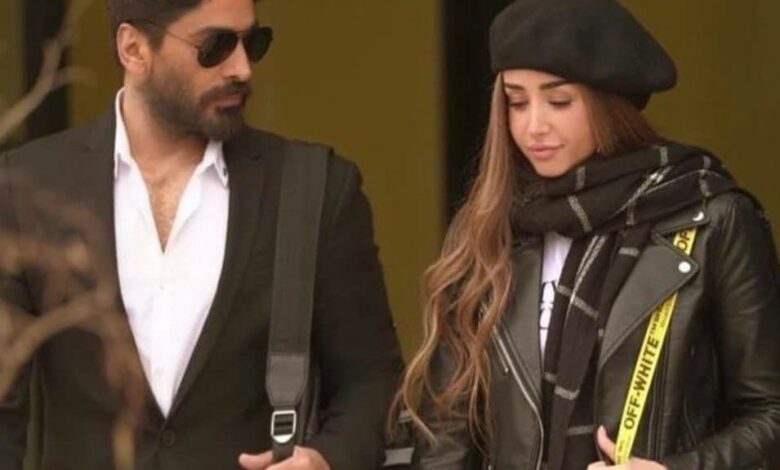 The Egyptian singer and actor Tamer Hosny continues filming the scenes of his new movie "Bahebak" (I love you), written and directed by him.
Tamer revealed the first pictures behind the scenes of the work through his personal account on Facebook and commented on them.
He wrote: "These are pictures from the first two days of filming of our new movie, I Love You.
Of course people will comprehend the name of the movie in different ways. This is definitely intended, because in the drama of the movie we will search all the time about the extent of the sincerity of the word of love from a man to a woman and from a woman to a man in really confusing events."
Hosny added: "The film certainly contains laughter, but in a purely romantic framework.
I had the honor to participate with the beautiful star Hana al-Zahid and I am happy that I present her in a new way for her and for you.
I am very happy with the participation of the great comedy star Hamdy al-Merghany, who, God willing, will do a good job in the movie."
Hosny's latest work was the movie "Mesh Anna" (Not me) starring Hala Shiha, Majed al-Kedwany, Sawsan Badr, Sherine, Hajjaj Abdul-Azim, Asma Suleiman and Mohamed al-Gohari, along with a number of guests of honor, Eyad Nassar, Mohamed Abdul-Rahman, Fayez al-Malki and Essam al-Saka.
The events revolve around Hassan: who suffers from a strange condition that leads him to lose control of his hand.
Over time, he becomes the victim of many difficult and embarrassing situations: while everyone around him deny the facts of his condition.