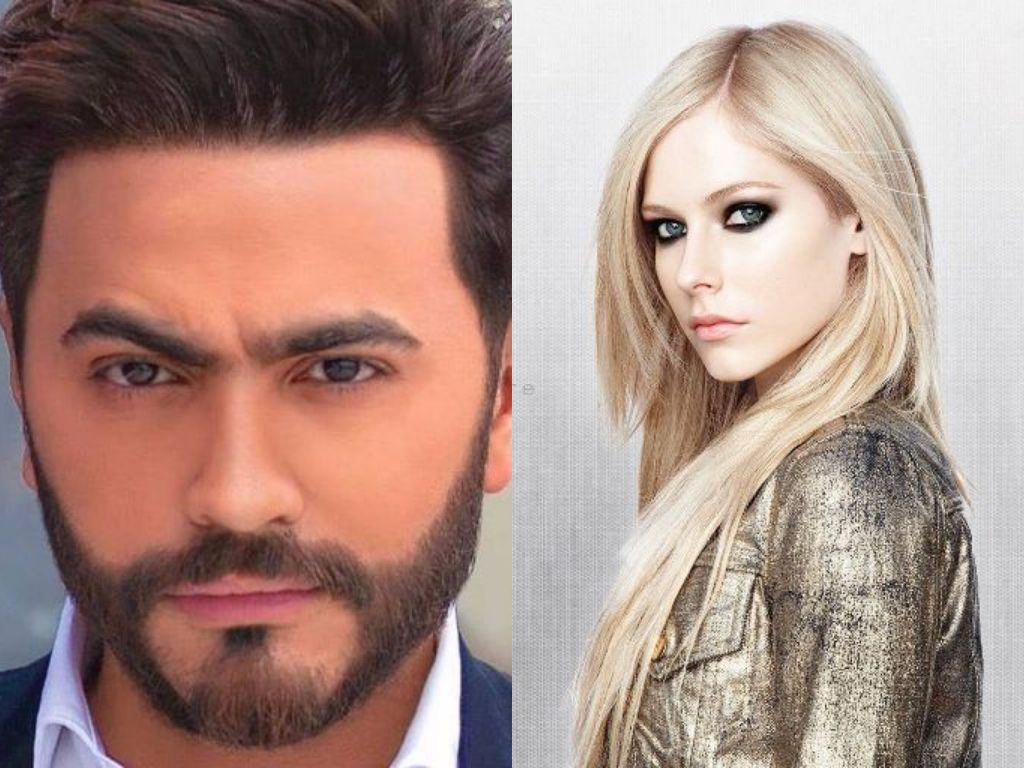 Egyptian superstar Tamer Hosny will represent Egypt in the Opening Ceremony of the Special Olympics World Games 2019 in Abu Dhabi, where he will perform the opening anthem alongside Canadian pop star Avril Lavigne and Puerto Rican "Despacito" hit-maker Luis Fonsi on March 14 at the Zayed Sports City Stadium.
The tournament's organizers revealed on Twitter that Hosny will join renowned musicians in performing the opening song of the Special Olympics in Abu Dhabi.
The opening hymn will be performed in three languages: Arabic, English and Spanish. The title is "Right Where I'm Supposed to Be".
The Special Olympics World Abu Dhabi 2019 will run from March 14 to 21, witnessing more than 7,500 athletes from 190 nations.
"I am so excited to come to Abu Dhabi. I have been working with the Special Olympics for a number of years, and this will truly be an incredible experience performing at the largest and most unified Special Olympics World Games ever held," Lavigne said in a statement.
"These athletes are so inspiring and they are a huge part of what we believe in and support through The Avril Lavigne Foundation. I want to shine a light on their courage and determination, and I am honored to have been invited to help support them." Lavigne added.
Additionally, the ceremony will host more regional singers including the Syrian famed singer Assala Nasri along with Emirati artist Hussain Al Jassmi.
"My success turned to be international," Hosny previously posted on his Instagram. Hosny, who is publicly known as "the Star of the Generation", launched his career in the early 2000s as an artist who acts, sings, directs and writes songs as well. His first music album was released in 2002 and received the award for Best Selling Album in 2002 from the Nile Variety channel.
Hosny's began his acting career with "Halet Hob" (Love's Case), a film released in 2003. He is also known for numerous movies, including the "Omar & Salma" movie of three installments with Mai Ezzeldin and "El Badla" (The Suit) with Amina Khalil, which exceeding LE50 million revenues, in addition to more films.
Hosny has received many awards including Best Arab Artist at Murex D'Or in 2014 and 2016, as well as Best Arab Artist at the Middle East Music Awards in 2015.
Hosny's latest video clip "Naseny Laih" reached almost 20 million views on his official YouTube channel in less than two weeks and was at the top of the "most trending videos" list on YouTube within two days.
His song "Eish Bshouaak" (Live the Way you Wish), which became the name of his latest album, went viral on social media. It addresses listeners and encourages them to live the way they wish–happily–even if they don't have much money. 
Hosny was amidst the constellation of famed artists who performed in Saudi Arabia in 2018 at a concert attended by prominent Saudi officials. The concert's tickets sold out a few hours after its announcement.