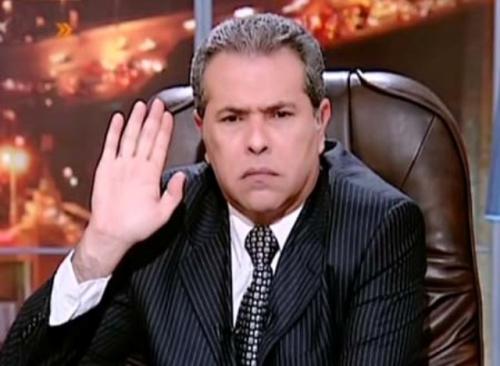 Nasr City Misdemeanor Court sentenced media professional Tawfiq Okasha to one year in prison and fined him LE5,000 for forging his PhD degree.
Public Prosecutor Nabil Sadiq previously referred a report against Okasha to the Criminal Court after investigations showed his PhD certificate, which was submitted within his documents for nomination to Parliament, was a forgery.
The report mentioned that the name of the university, from which Okasha claimed he received his PhD, did not exist.
Okasha, who owned the Faraeen TV channel, which stopped broadcasting in March 2016, was removed from Parliament and stripped of his MP status in March after a controversial and unauthorized meeting with notoriously outgoing Israeli ambassador Haim Koren. It was later announced that Faraeen would halt operations prior to being sold.
In February, Okasha invited Koren for a meal at his residence in Daqahlia, a move seen by many as a breach of a longtime popular and parliamentary boycott of Israel since the end of the 1973 war and the signing of the peace treaty in 1979.
Okasha said that he wanted to discuss various important issues with the Israeli diplomat, including the issue of Palestine and negotiations over Ethiopia's controversial Renaissance Dam project.
The incident provoked strong reactions from fellow MPs, media figures and members of Okasha's Daqahlia constituency.
Edited translation by Al-Masry Al-Youm