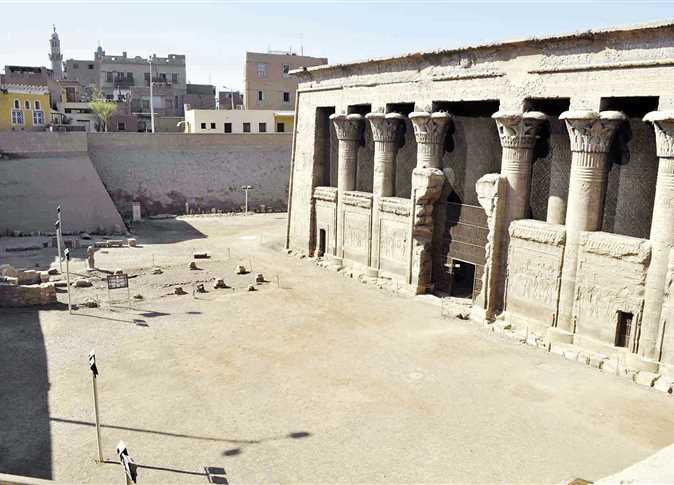 The ancient Egyptian Temple of Esna's western mud-brick wall partially collapsed on Wednesday due to leaking water, but caused no losses in the archaeological area in South Luxor, said Ayman Ashmawy, head of the Ancient Egyptian Antiquities Sector.
Ashmawy clarified that the wall overlooked a slum area consisting of a very poor sewage system that led to the water leakage inside the wall before its collapse.
He asserted that the Ministry of Antiquities assigned the project sector to renovate the damaged wall.
Ashmawy pointed out that the Ministry of Antiquities built the wall in 1993 to protect the temple from the continued encroachment of new urban buildings into the archaeological area.
The temple, dedicated to the god Khnum, his consorts Menhit and Nebtu, their son Heka, and also the goddess Neith, was remarkable for the beauty of the site and the magnificence of its architecture. It was built of red sandstone, and its portico consisted of six rows of four columns each with lotus-leaf capitals.
Edited translation from Al-Masry Al-Youm