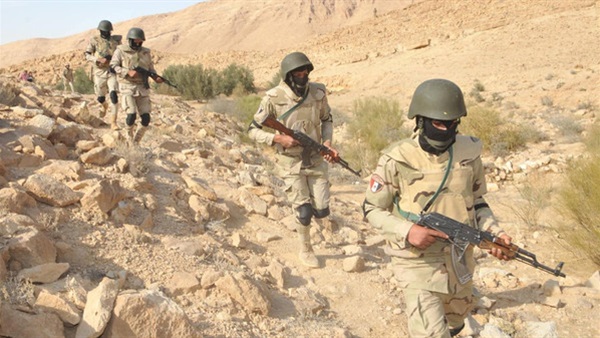 Official Spokesperson of the Armed Forces Tamer al-Refai stated that terrorism-combating forces destroyed nine tunnels on the border of the North Sinai governorate on Friday. Terrorists had used the tunnels to smuggle weapons, ammunition and explosive devices.
Refai added that the forces found pull motors, electric cables, lighting equipment, headsets, and fuel in the tunnels.
The forces destroyed two cars and seized more 40 bombs in addition to materials used for manufacturing explosive devices.
Since 2014, North Sinai has witnessed a growing number of terrorist attacks carried out in the Sinai Province, including various attacks on the army and the police.
The increase in terrorism followed the ouster of former President Mohamed Morsi. Morsi's party was affiliated with the Muslim Brotherhood, which Egypt subsequently banned as a terrorist group.