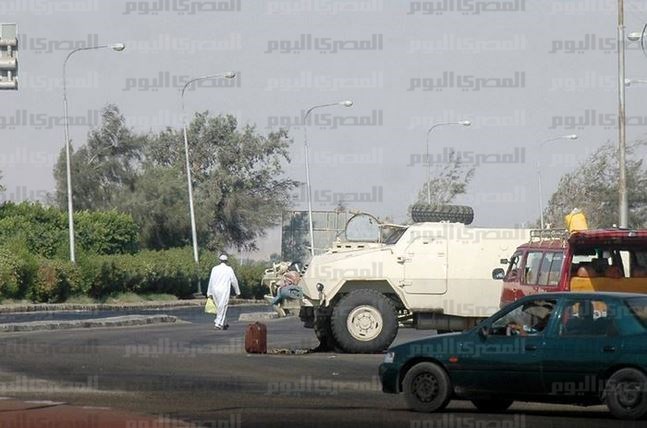 Police forces in North Sinai exchanged fire with anonymous gunmen who attacked 3 checkpoints in Arish city in three different incidents.
Eyewitnesses told Al-Masry Al-Youm that terrorists fired at three checkpoints in areas south and west of Arish city; police forces exchanged fire with the gunmen, but no causalities have been reported.
They added that police forces closed the International Road and prevented the passage of vehicles as a precaution, to prevent any injuried to commuters during the exchanges of fire.
Meanwhile, Sinai University, which is located on the International Road, decided to delay its mid-year exams for one hour, to allow students stuck on the road more time to arrive to the university in time for their exams.