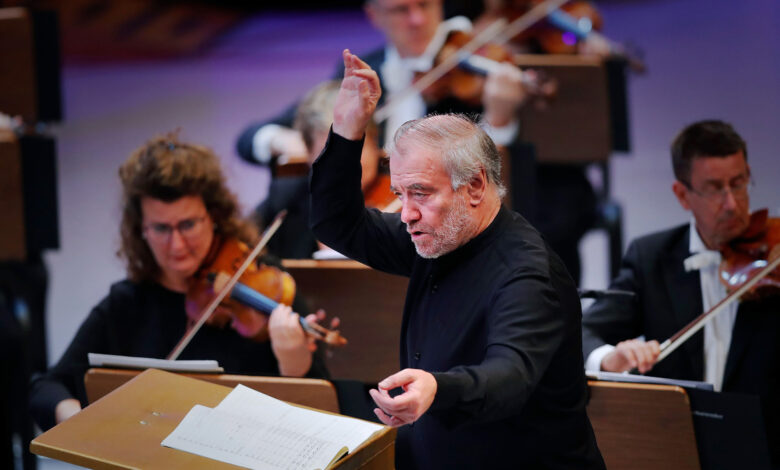 Valery Gergiev, the star Russian conductor fired in Germany last year for his refusal to condemn the invasion of Ukraine, was given a warm welcome in China this week as he started a three-day performance at the country's top art center.
"It is like coming home," Gergiev said at a news conference Monday night, according to state-run tabloid Global Times, before his first performance at the National Center for the Performing Arts in Beijing.
His show with Russia's Mariinsky Orchestra marks the first time an overseas group has performed in China since the country resumed accepting foreign artists this month, according to Chinese state media.
Gergiev, who has close ties with Russian President Vladimir Putin, was dismissed as the chief conductor of the Munich Philharmonic last March, shortly after Russia's invasion began.
In a statement at the time, Munich Mayor Dieter Reiter said he had asked Gergiev to "clearly and unambiguously" distance himself from the war. "That's not what he did," he said.