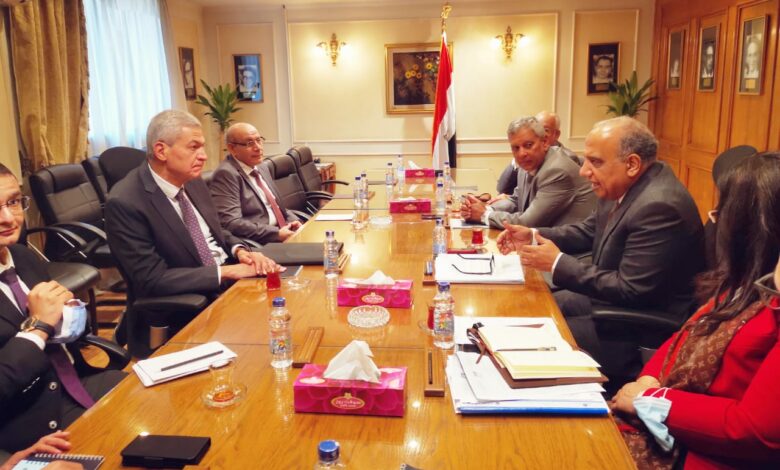 The Ministry of Public Business Sector in Egypt on Wednesday signed a framework agreement with the Egyptian Authority for Unified Procurement, Medical Supply and the Management of Medical Technology (UPA), to resolve financial entanglements between the Holding Company for Medicines, Chemicals and Medical Supplies (HoldiPharma) affiliated with the ministry, and the al-Gomhouria Company for Pharmaceutical Trade affiliated with UPA.
Minister of Public Business Sector Mahmoud Esmat stressed that this agreement comes within the government's keenness to reach effective solutions to all financial entanglements between government agencies, to further develop services provided through it and perform the roles assigned to them in an optimal manner.
Esmat praised the fruitful and continuous cooperation with UPA and the sincere desire to end the outstanding financial entanglements between HoldiPharma and al-Gomhouria Company.
The head of the UPA Bahaa Zeidan, stressed the importance of dissolving financial entanglements between various state entities to improve the financial conditions and structures of companies within their development plans.
He explained that this agreement comes within the framework of series efforts to resolve financial entanglements between ministries and government agencies.
Under this agreement, the indebtedness owed to Gomhouria Company with the subsidiaries of HoldiPharma, as well as the share of HoldiPharma in the profits of the Gomhouria Company for the fiscal year 2019/2020 (before transferring its affiliation to UPA) worth LE85 million will be settled.
The two parties agreed to settle the dues of Gomhouria Company, amounting to about LE 1.262 billion, as HoldiPharma pays LE 600 million in cash, with the rest of the amount to be paid within two years.