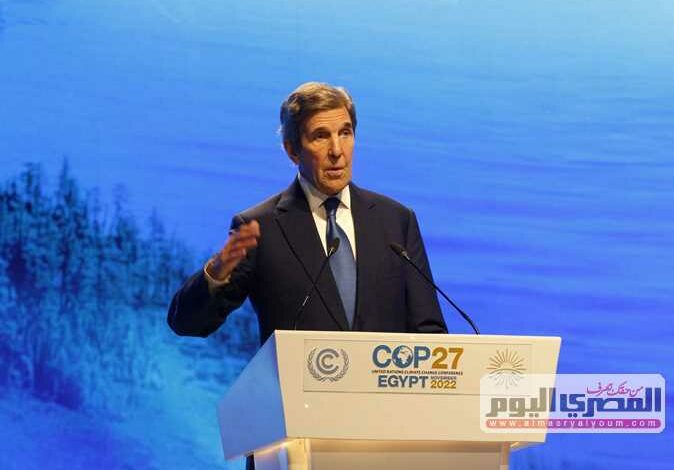 US Special Presidential Envoy for Climate John Kerry said that there is a tendency to use Egyptian gas and export it to European countries to meet the needs of the energy sector.
During a press conference on the sidelines of COP27 climate conference, he added that Egypt has committed to building solar power plants in cooperation with the USand Germany.
Egypt is mobilizing more efforts for clean energy projects, and countries are working to reduce the use of fossil fuels, he said.
There are several countries that still have carbon emissions and have not yet committed to what is required of them in Glasgow, he added.
Kerry explained that from Sharm el-Sheikh an attempt is being made to increase the number of countries to work more positively with the Paris Agreement.
The climate crisis is not a bilateral issue, and all countries should be at the table and help solve the issue, "which includes our friends in China as well," he noted.
Kerry added that they are trying to discuss financing other countries to face climate change, and that there be a legal framework regarding the issue of compensation, stressing, "We can compensate for the loss and damage, and we will find a way for that."
He noted that the US President Joe Biden pledged support to Egypt, on Friday, with the aim of helping programs and turning words into actions, concluding that there are many projects that will be completed, as they are interested in working with Egypt through some projects.